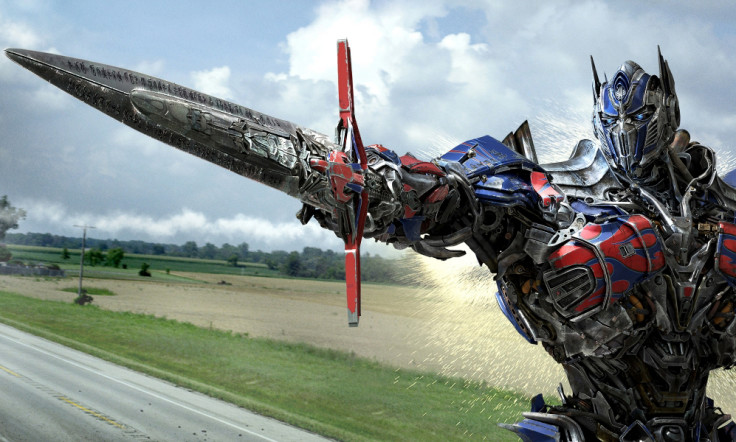 Transformers 5 fans may soon get more good news about the movie as there are rumours that director Michael Bay may return to helm the blockbuster live-action thriller.
Initially, there were rumours that both Bay and lead actor Mark Wahlberg dumped the movie mid-way leaving fans clueless about the movie's future.
However, the actor confirmed that he will be doing the rest of the movies in the franchise as per his deal with the movie production house.
"Yeah, I committed to doing a couple more," Wahlberg said during an interview with MTV. "I can't speak for Mr. Bay, but something tells me we'll be on set soon."
Enstarz suspects that if the movie shoot begins any time soon, it will be quite a difficult task for the movie producers to sign a new and suitable director for the sci-fi saga.
According to the website, "Bay could also be in negotiations with the studio to get a sweeter deal on the next in the franchise."
Wahlberg played the character of mechanic and inventor Cade Yeager who fixes an injured Optimus Prime to bring him back as the robotic super hero.
In the fourth installment from the Transformers series which was titled Age of Extinction, Optimus Prime had a fierce fight with Galvatron and the supreme action sequences left fans spellbound.
They are eager to know more about Optimus's next move in the upcoming sequel Transformers 5.
According to certain rumours Optimus Prime, the leader of the Autobots, who has ventured into outer space in search of the Creators, will have a huge showdown with the Quintessons.
And fans will be more than elated to know that their favourite director is back to bring in the best of the mega action in the much awaited movie.
Meanwhile, Transformers: Age of Extinction has been declared as the highest-grossing film of 2014, as the movie collected a whopping $1.087bn (£690m) worldwide.
The super success of the movie is largely attributed to the Chinese audiences.
Transformers 5 is expected to be released in 2016.