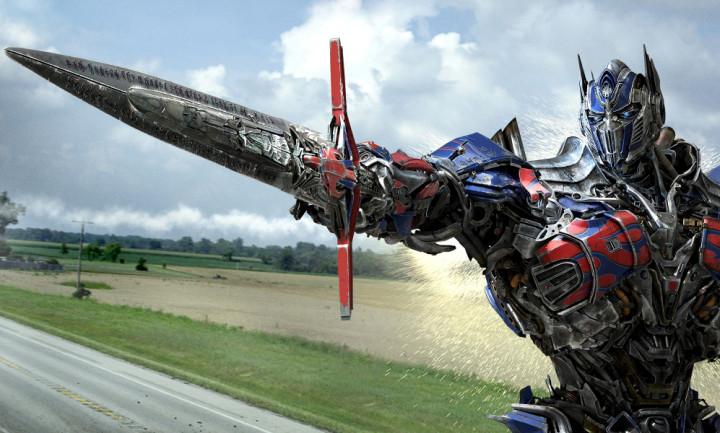 After the blockbuster reception, the Transformers Age of Extinction fans are eagerly awaiting the big news about Transformers 5, the next sequel in the second trilogy.
However, there has been no official confirmation about who will be the director and lead actor in the live action thriller movie, as of now.
Currently, the status of the much awaited movie lies in limbo after Michael Bay declared his exit from the popular franchise and said he wanted to explore the unexplored beyond Transformers.
Fans were distraught when rumours went around that Mark Wahlberg didn't want to reprise his role in the movie any more.
The exit of the movie director and lead actor has triggered rumours that Transformers' alum Shia LeBeouf and Megan Fox may return to the troubled movie sequel. Fox has also hinted that she would love to return to reprise her role.
Cinema Blend suspected that there may be a crossover of Transformers and G.I. Joe in the upcoming sequel and Dwayne Johnson (aka The Rock) and Bruce Willis will be fighting along with Optimus Prime against the army of Galvatron.
Breathcast speculates that there will be a major fight between Optimus's team and some major Decepticon lieutenants including Cyclonus, Scourge, and Blitzwing after the leader of the Autobots' huge showdown with the Quintessons.
All rumours and speculations, however, have hinted at one fact: A new set of Transformers will enter the big screen and fight it out in the mortal world.
While many thought that the next movie will take fans to Cybertron where Prime will seek answers from the Creators, producer Lorenzo de Bonaventura revealed that the fight between the Autobots and the Decepticons will revolve around the same thing, the humans.
Another set of rumours suggests that Rodimus Prime will take the responsibility of humans on earth after Optimus ventures into outer space and will safeguard them from Galvatron and his army of Decepticons.
Amid all the rumours, the production house is yet to confirm Bay and Wahlberg's exit from the popular franchise and the latest star cast for the upcoming sequel. Transformers 5 is expected to be released in 2016.