Misery of Irish Travellers Family Slaves: Four Guilty of Exploiting Addicts and Homeless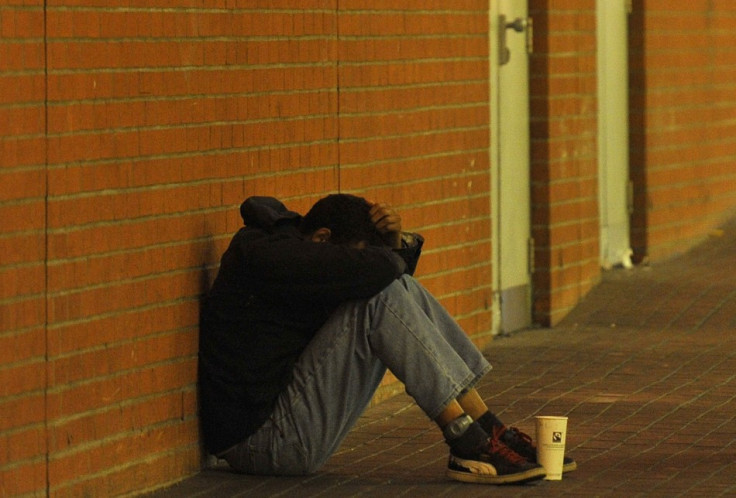 Four members of a family of Irish travellers have been found guilty of forcing destitute men into servitude in a modern-day equivalent of slavery.
Tommy Connors Snr, 52, his son Patrick, 20, daughter Josie, 31, and her husband, James John, 34, were convicted of controlling, exploiting, abusing and beating the men for financial gain at the Greenacres caravan site near Leighton Buzzard.
The court heard how the victims, who cannot be named for legal reasons, were forced to sleep in squalor and work for little or no food and pay for up to 19 hours a day at the Connors' block paving business.
The men - many of them homeless and addicted to drugs or alcohol - were recruited by the family outside soup kitchens or dole offices with the promise of money for manual labour.
During the 13-week trial, the jury at Luton crown court heard how the men would be forced to work six days a week and had to wash in cold water. They were repeatedly abused and lived in sheds and horseboxes.
The defendants each face up to 14 years in jail.
The family, along with Tommy Snr's other sons, Johnny, 28, James, 24, and Tommy Jnr, 27, were arrested in a raid at the caravan site at Little Billington in Bedfordshire.
Twenty-three men were rescued from the site. One of them had been held for 15 years.
Frances Oldham, QC, for the prosecution, said: "They were controlled in such a way that in many cases they could not see it. They became conditioned to do what the defendants wanted. The reason for their exploitation was money.
"They may not in the strict sense have been slaves but the prosecution say this: they were not free men."
Tommy Snr and his son Patrick were found guilty of actual bodily harm and a charge of servitude and forced labour each.
Josie and her husband James John were convicted of two counts of servitude and forced labour, with James John also guilty of actual bodily harm.
The jury failed to reach a decision on the charges against Tommy Jnr, Johnny, and James Connors.
© Copyright IBTimes 2023. All rights reserved.