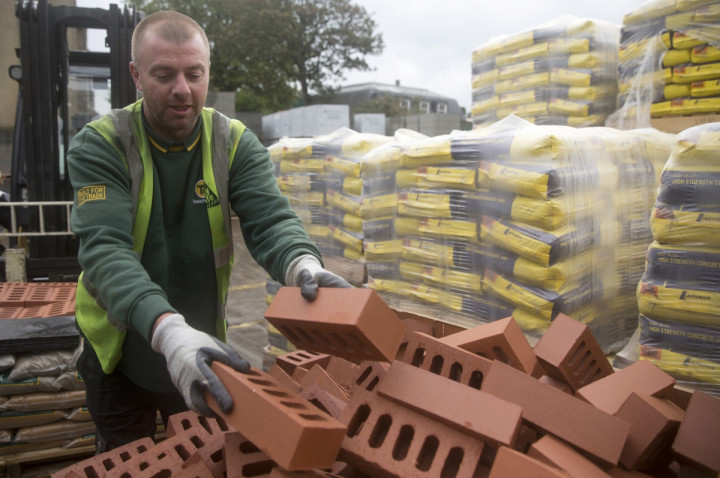 Travis Perkins reported soaring profits as the UK housing boom drives up demand for construction supplies and DIY products.
The firm's profit before tax jumped 19.4% in the first six months of 2014 to £162.5m ($275m, €205m). Its revenue lifted 11.5% to £2.73bn.
"Trading is consistent with our expectation and with lead indicators in our different markets encouraging, the group is expected to show continued solid growth for the remainder of the year," said John Carter, chief executive of Travis Perkins.
Suppliers are struggling to keep up with demand from builders for materials, which is forcing up the price of key supplies like bricks.
Low interest rates, a recovering economy and schemes such as Help to Buy are making it easier for people to access mortgages.
There resultant higher housing demand is putting pressure on the weak supply of homes, forcing up house prices.
The Office for National Statistics (ONS) said the average price of a UK home hit £262,000 in May 2014 after leaping 10.5% over the year.
Builders have been tempted to chase profits from higher house prices and so have increased their residential construction work.
In the first three months of 2014, there were 36,450 housing starts in England and Wales, a rise of 33% on the same period a year before.