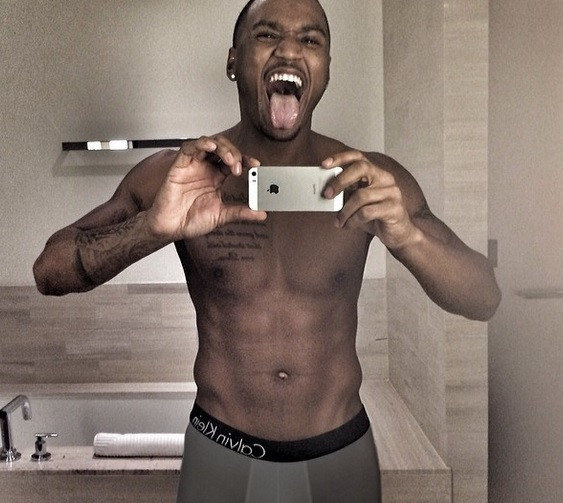 After conquering the music charts and racking up millions in album sales, it looks like Trey Songz could be venturing into the world of fashion.
The Grammy-nominated singer turned up the heat this week after sharing snaps of himself in nothing but Calvin Klein Boxers.
In the pictures posted on his Instagram page, the Dive In hitmaker can be seen posing up a storm in his bathroom.
He leaves little to the imagination in a snug pair of grey boxers, which feature's CK's trademark elasticated waistband. "Thanks Calvin Klein for the delivery #MyCalvins" he captioned the revealing image.
Keen to send his fans' minds racing, the 29-year-old star uploaded a second image of himself modelling another pair and teased: "I like these too! #MyCalvins."
"OMG Trey!" one admirer said.
Another wrote: "Well good morning! ?THANK YOU."
"Let us just take a moment to thank the Lawd for this beautiful creation," a third added.
If Songz, whose real name is Tremaine Neverson, does make a successful transition from singer to Calvin Klein underwear model he will be following in the footsteps of stars including Beyoncé and Mark Walkberg who have modelled for the brand.
Meanwhile Songz announced that his sixth studio album, Trigga, will be released on 30 June.
"I'ma be having fun on the album. There's a lot of great records on there. I worked with a lot of great people and I'm still recording every day," he recently told students at the Get Schooled Foundation event in New Era High in Baltimore.