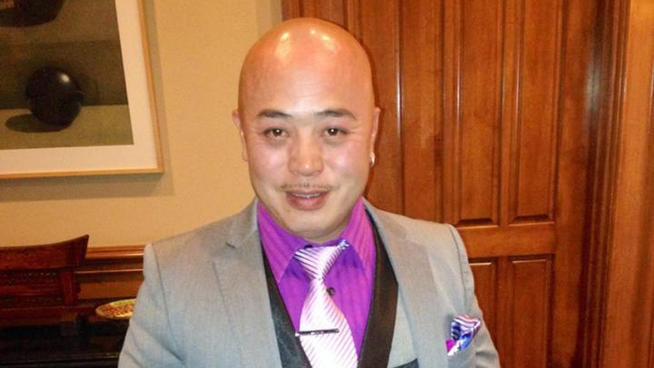 A Chinese triad gangster appeared in court in San Francisco on Friday accused of bribing a US senator to secure official favours and ease an arms deal.
Raymond "Shrimp Boy" Chow, who investigators say is the dragonhead, or chief, of one of North America's largest Asian gangs, allegedly contributed thousands to the campaign fund of Leland Yee, as the senator prepared to run for California secretary of state.
The hearing was adjourned until Monday, as Chow's legal team said he would have to find alternative legal representation, citing conflict of interest with other cases. Chow did not enter a plea.
"Leland always told me to be careful about taking money from the family associations, because you never know where the money is coming from. This kind of flies in the face of what he has told me," said Wayne Lee, mayor of nearby Millbrae.
"He's always been a champion for the downtrodden. I am hoping that he will be vindicated."
Chow ran the Ghee Kung Tong from its headquarters in San Francisco and was nicknamed "shrimp boy" by his grandmother, apparently because of his short stature.
He dropped out of school and started running with local gangs, surviving a shoot-out in which five people died.
After being released from jail following a robbery conviction, he joined the Hong Kong based Wo Hop To triad, an underground society linked to organised crime.
He has confessed during this period to running prostitution rings, smuggled drugs and extorting thousands of dollars from business owners.
"He was given like an unofficial position of being a leader, but to say he was sophisticated, no. He was more like a forceful brute," Ignatius Chinn, a former California Department of Justice agent who spent years investigating Chow in the early 1990s, told the AP.
"If he didn't get his way, he would just beat the door down and that was how we put cases on him."
Chow was given a 25-year sentence for gun charges, but managed to secure an early release, and on his return to Chinatown secured the plaudits of local politicians for helping disadvantaged youths.
"He kind of became like a gangster celebrity. He was on parole, he had an ankle bracelet and he became a fixture at political events for a while," said David Lee, director of the Chinese American Voters Education Committee.
Yet according to prosecutors, Chow was simultaneously dragonhead of Chinatown family organisation Ghee Kung Tong, and used his position to launder money, receive and transport stolen property and traffic in contraband cigarettes.
In a sting operation, the FBI alleges that it uncovered evidence of Yee's dealings with Chow. The pair, along with Yee's campaign consultant Keith Jackson, were arrested on Wednesday at addresses in Sacramento and the San Francisco Bay area.
Yee has been released on bail for $500,000, and denies all charges. The progressive democrat, who was born in China and built his political career in Chinatown, has dropped out of the election race and been barred from the senate.
Chow has been denied bail, as he is deemed a flight risk.
Jackson also appeared at court on Friday, and was assigned an attorney.