Tribal fighters help liberate last Isis-held town in Iraq
Iraqi forces, aided by the US and local tribal fighters, have liberated the town of Rawah in western Anbar.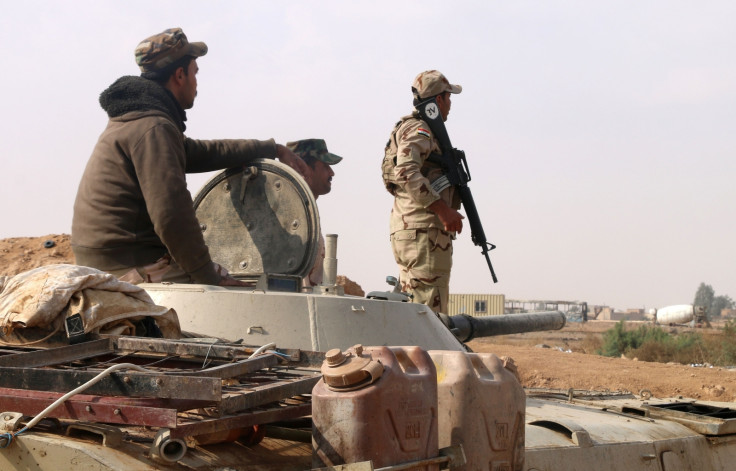 Iraqi forces backed by the US-led coalition retook on Friday (17 November) the last town in the country that was held by the Islamic State (Isis) group, more than three years after the militants stormed nearly a third of Iraqi territory, the Defence Ministry's spokesman said.
At dawn, Iraqi military units and local tribal fighters pushed into the western neighbourhoods of Rawah in western Anbar province and after just five hours of fighting, Iraqi forces retook the town, according to Brig. Gen. Yahya Rasool.
Rawah, 175 miles northwest of Baghdad, lies along the Euphrates River valley near the border town of Qaim that Iraqi forces retook from Isis earlier this month.
US-led coalition forces supported the operations to retake Rawah and Qaim with intelligence, airstrikes and advisers, coalition spokesman Ryan Dillon said.
Isis fighters swept across Iraq's north and west in the summer of 2014, capturing Iraq's second-largest city of Mosul and advancing to the edges of the Iraqi capital, Baghdad. Later that year the US began a campaign of airstrikes against the militants that fuelled Iraqi territorial gains, allowing the military to retake Mosul in July of this year.
All that now remains of Isis-held territory in Iraq are patches of rural territory in the country's vast western desert along the border with Syria.
Isis has steadily been losing ground across the border in Syria as well where its so-called "caliphate" has basically crumbled with the loss of the city of Raqqa, the former Islamic State group's capital, which fell to the US-backed Syrian Democratic Forces in October.
© Copyright IBTimes 2023. All rights reserved.