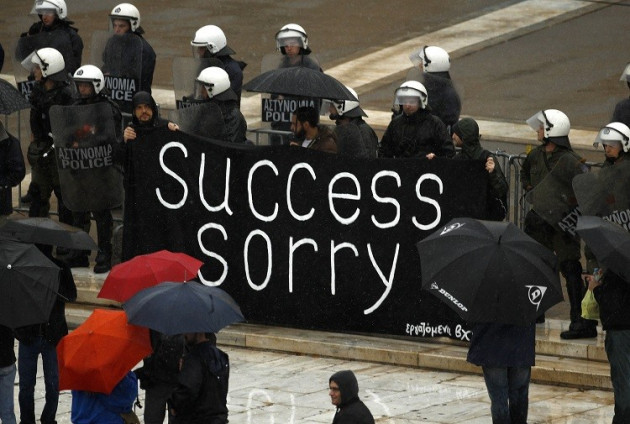 Inspectors from the Troika that represents Greece's international creditors have returned to Athens to continue their review of the pace of the country's continuing austerity reforms.
The previous meeting ended acrimoniously in November. The Greek government and members of the Troika - consisting of the European Union, International Monetary Fund and European Commission - were unable to agree on wage cuts and tax hikes in Greece's 2014 budget, passed by the parliament on 8 December.
"They will go to Athens tomorrow to continue working with the Greek authorities to sort out as many points as possible at the latest by year-end," Jeroen Dijsselbloem, who chairs the gatherings of eurozone ministers, told reporters on 9 December.
Greek Prime Minister Antonis Samaras and his government are convinced that the country will post a budget surplus next year.
The budget estimates 0.6% growth in 2014 and a surplus of €812m (£678m, $1.1bn) according to plans submitted by Finance Minister Yannis Stournaras to parliament in the draft budget.
By posting a budget surplus, the government hopes that it will give it leverage to negotiate with the Troika on the pace of its austerity reforms and give access to additional debt relief.
However, the Troika believes that this estimate is far too optimistic and that Greece will fail to meet its austerity targets.
Data released by the Hellenic Statistical Authority, the statistics service of Greece, showed that consumer prices fell 2.9% on an annual basis compared to the year before.
It was the highest deflation reading since monthly records began in 1960.
This was further evidence of the danger that the eurozone has entered a period of deflation due to falling prices and demand.