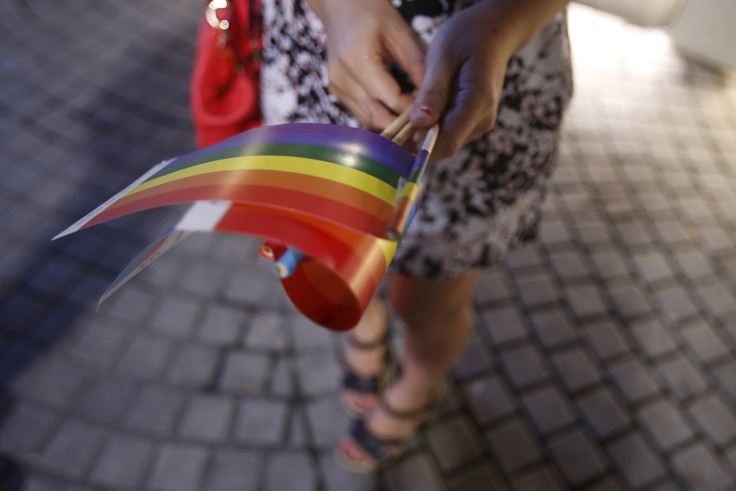 Trolls are donating money to an anti-transgender GoFundMe page using the names of famous trans activists.
In recent weeks, some members of the Labour party have been attempting to ensure that all-women shortlists are not open to transgender women.
The row came to wider attention when anti-transgender activists created a GoFundMe page to "keep the all-women shortlist female", claiming ""transgender-identified males" were threatening the jobs of "biological" women. They plan on using the money to fund a lawsuit against the Labour party ensuring transgender women are kept out of all-women shortlists. The GoFundMe has already hit its original goal of £15,000 and is now trying to gather £30,000 in donations.
Some 1,061 people have donated a total of £18,510 to the campaign since it was posted on 12 January.
"We are absolutely committed to trans people, as a marginalised group, living free from discrimination and violence: we need trans representatives, trans councillors and trans MPs in our party," the bid reads, "However, trans representation must not happen at the expense of female candidates."
However, people have now started using the names of notable transgender and non-binary activists, such as Jack Monroe, Paris Lees and Shon Fay, to donate to the cause.
Monroe has threatened legal action if the donations listed in her name are not removed.
"It got to the point where I felt I couldn't not get involved, because GoFundMe didn't seem to be taking people's complaints very seriously," Monroe told PinkNews.
"I kicked off a campaign on Twitter last night [18 January] about getting the campaign investigated because they were using people's identities fraudulently in order to make donations."
GoFundMe responded to Monroe's effort in a statement: "We proactively removed a number of offending donations overnight and spoke with Jack this morning. We are continuing to monitor the campaign."
Monroe confirmed that the website had taken some of the donations down, adding that people behind the false donation had been preemptively barred from donating again.
"People who've had their donations refunded are now blocked from donating, so it's thrown a little bit of a spanner in the works for them... I've got no regrets about that."
However, Monroe has not ruled out pursuing legal action just yet: "I'm still trying to decide whether it's worth pursuing legal action. My lawyer thinks there is a case for defamation and reputation damage," he added.
Labour is poised to clarify its position on transgender women on the all-women shortlists this week. Its National Executive Committee already discussed the issue behind closed doors on 18 January.
"All women shortlists in the Labour Party have always been open to all women, which of course includes trans women," said spokesperson for the Labour Party.
The Labour Party should produce a public statement on the issue tomorrow, 23 January.