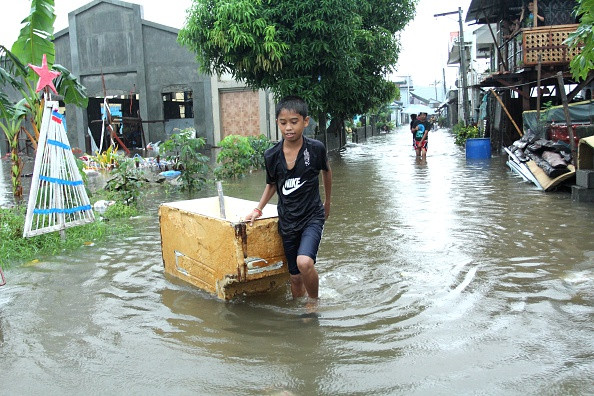 Almost 53 people have been killed in the latest flash floods and mudslides in the central and southern Philippines, following heavy rains that have lashed the Southeast Asian region.
Tropical storm Jangmi saw the evacuation of more than 86,000 people in Surigao del Sur, Bohol and Cebu provinces before it weakened into a tropical depression.
The death toll from the latest flooding is much higher than that of tropical storm Hagupit, which killed 18 people last month and forced more than one million people to flee to shelters.
According to the spokesperson for the national disaster monitoring agency, people underestimated the tropical depression, as it was not a super typhoon.
The rains have caused Malaysia's worst flooding in a decade forcing a quarter of a million people from their homes.
The mayor of Catbalogan in Samar province said her town had been taken by surprise by a landslide that killed 19 people.
"We did not expect a deluge. We thought the hill where the landslide hit was tough as rocks," Stephany Uy-Tan told the AFP news agency.
Philippines is hit by about 20 large storms every year.
More than 7,000 were killed when Typhoon Haiyan caught authorities unprepared as it tore through central Philippines in November 2013.