Hollywood hellraiser Shia LaBeouf has been arrested and charged with public drunkenness by Texas police. Law enforcement officials arrested the actor last night (9 October) on Sixth Street in Austin's bars and entertainment strip.
It is believed that the actor had created a disturbance just after 7,30pm (local time) after being refused service at a bar in the area and had then proceeded to jaywalk in the middle of the road in front of police officers. The police are then reported to have subdued him placing him in handcuffs before arresting him, the showbusiness website TMZ reported.
A statement from Austin Police said; "On October 9, 2015 at 7:33pm, Shia Saide LaBeouf was arrested by the Austin Police Department for public intoxication at the intersection of 6th Street and San Jacinto Boulevard. Due to pending adjudication, no further details will be released at this time."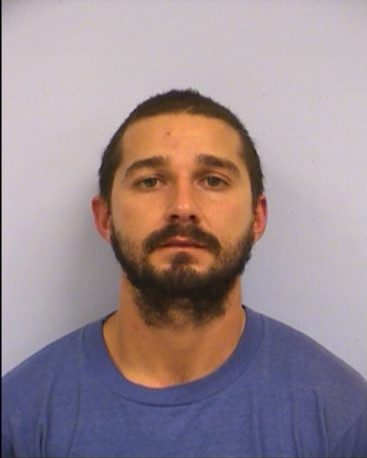 LeBeouf has had numerous run-ins with the law throughout his acting career. In September 2014, he pleaded guilty to a charge of disorderly conduct that had included the Transformers star disrupting a Broadway performance of the musical Cabaret. He was also taken into custody following a fight in a bar in Los Angeles in 2011, although on that occasion he was released without charge. The actor's publicist has admitted that LeBeouf is receiving treatment for alcoholism.
The actor has shown increasingly erratic behaviour recently. Last year he appeared at the premiere of his film Nymphomaniac: Vol 1 in Berlin with a paper bag on his head, on which was written: "I am not famous anymore." During a press conference for the same film he sat silently and took a single question from a bemused reporter who was greeted with "when seagulls follow the trawler, it is because they think sardines will be thrown into the sea. Thank you very much," copying the infamous quote from footballer Eric Cantona.
He also opened his own performance art installation called "#IAMSORRY" where the actor sat silent and motionless in a chair wearing the same paper bag that he wore at the premiere. Guests would enter the room and sit one-on-one with the actor, who would occasionally remove the bag to cry silently. It is during this five-day art installation that he has alleged a woman took advantage of the rules of the exhibit, removed his clothing and raped him.