Troubled electric car maker Fisker is back from the dead as 'Karma' [Video]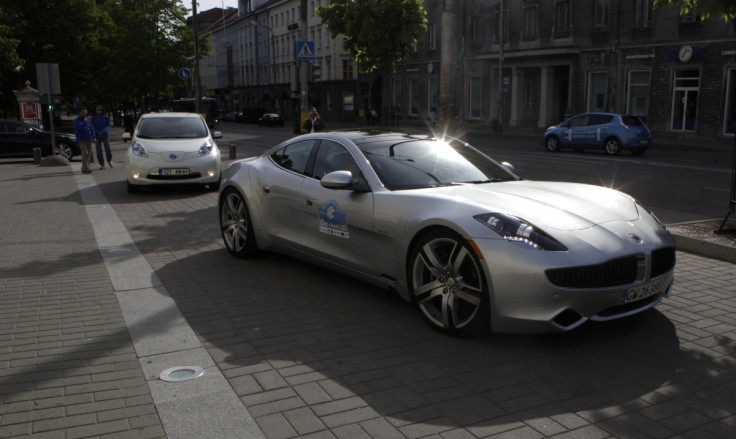 As car companies go, Fisker wasn't a particularly successful one. The US firm produced a plug-in hybrid sports car called the Karma in 2011, but it sold poorly, the US government froze a $200m (£130m, €179.3m) loan, due to failing to meet milestones, some customer cars set on fire, one broke down just as Consumer Reports began testing it, a shipment of 330 Karmas were destroyed by Hurricane Sandy and it was successfully sued by Tesla for $1.1m (£726,500, €986,500).
Fisker disappeared in 2012, having sold around 2,500 cars, then returned briefly in 2014 when Wanxiang Group, the owner of the car's faulty battery pack supplier, bought it out for $150m (£99m, €134.5m). Not much happened after this, but as of 30 September the company is back− and it's called Karma.
Renaming a failed company after its one car − which itself had a dubious record − is a strange move. Karma has created a new Twitter account and has followed a number of motoring journalists and media publications, including IBTimes UK. The company has also published a teaser trailer of sorts on YouTube, featuring glimpses of what appears to be the four-year-old and no-longer-for-sale Karma.
A narrator, picking words out of a hat, reads: "Sunrise, sunset, yesterday. today, tomorrow." Before adding: "Optimism gets drowned out by cynics, pessimism grows comfortable in its position and we sleepwalk towards an uncertain future...It's time to wake up. A new day is coming, bright with furious optimism and willful disregard for routine."
The trailer feels as if it is trying to mirror Apple's iconic "Here's to the crazy ones" advert, voiced by Steve Jobs, but falls a little short on its execution. The narrator says Karma is "living with intention...a familiar yet entirely new car company...a citizen of the world."
We aren't really sure what any of that means, either, but one thing is for sure − we loved the looks of the Karma and would gladly welcome a new (old) hybrid car maker to the market. A new Karma could present a real challenge to the BMW i8, while an all-electric model could give California neighbours Tesla something to think about (other than lawsuits, obviously).
IBTimes UK has contacted Karma for an interview and will hopefully have more to report on its return soon.
© Copyright IBTimes 2023. All rights reserved.