A suicide bomber driving a rubbish truck laden with explosives has killed nine people and injured a further 10 in an attack on a security checkpoint near a police building in Egypt's Sinai Peninsula.
The Associated Press reported that militants wearing black masks and firing rocket propelled grenades attacked the building following the bomb blast.
There have been unconfirmed reports that the secondary attackers took some members of the security services as they made their escape. Only two members of the police at the checkpoint in the city of al-Arish, where the attack took place, survived the attack unharmed.
The initial truck bomb blast destroyed three floors of the police station, according to medical and security officials. At least two bodies were recovered from the rubble with the 10 wounded taken to hospital.
While no group has claimed responsibility for the attack, the explosion bears all the hallmarks of an Islamic State attack. The militant group's offshoot in the Sinai has waged a ground war against the Egyptian military and police. The Egyptian government's inability to end the violence in the area has been one of the most damning indictments of President Abdul Fattah al-Sisi's regime.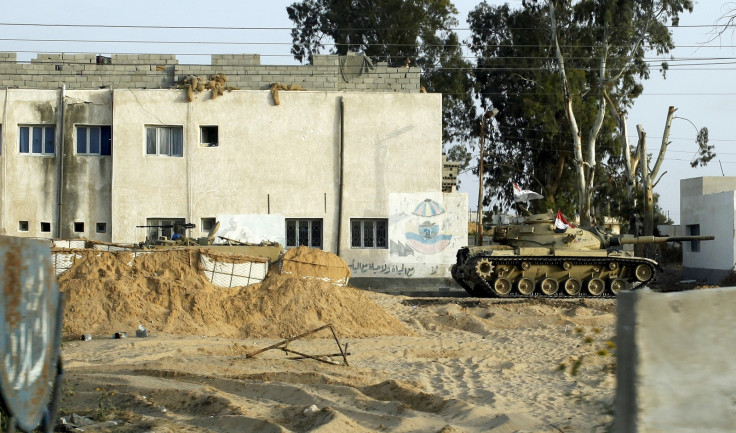 With the advent of the Islamic State in June 2014 across the Levant, the Islamist militia group Ansar Bait al-Maqdis in the Sinai became one the most successful to pledge allegiance to the militant group
The war against the Egyptian state and the downing of a Russia-bound plane over the Sinai Desert, have proved two of Isis most conspicuous victories.
Officially renamed Islamic State in the Sinai after its November 2014 pledge to IS, Ansar Bait al-Maqdis translates as "supporters of the holy house", referring to al-Aqsa Mosque in Jerusalem.
The reference reveals both the proximity and alleged links to Gaza as well as the fact that while Egypt has been its primary enemy over the past two years, Israel and events across the border are an ideological draw for the militant group.