Since Islamic State (Isis) roared out of the deserts of Syria to capture Mosul in June 2014, Islamist militia groups from Libya to Somalia to Saudi Arabia have been pledging allegiance to Abdul Bakr al-Baghdadi and his caliphate. Sinai-based Ansar Bait al-Maqdis has been one of the most successful, both in its war against the Egyptian state and now in the claimed downing of a Russia-bound plane over the Sinai Desert, although this is yet to be proven.
Officially renamed Islamic State in the Sinai after its November 2014 pledge to IS, Ansar Bait al-Maqdis translates as 'supporters of the holy house', referring to al-Aqsa Mosque in Jerusalem. The reference reveals both the proximity and alleged links to Gaza as well as the fact that while Egypt has been its primary enemy over the past two years, Israel and events across the border are an ideological draw for the militant group.
But it is in its attacks on the Egyptian state that Ansar has made its name, particularly since the overthrow of Muslim Brotherhood leader Mohammed Morsi in 2013 and subsequent crackdown on Islamist factions within the country. Tens of thousands of Muslim Brotherhood members are currently in prison – including Morsi himself – and Sisi's rhetoric against Muslim terrorist elements in the country has become the hallmark of his rule.
Origins - Ansar Bait al-Maqdis
The roots of Ansar began following the downfall of Hosni Mubarak in 2011 when tribal communities in Sinai – who had long complained of government repression – drove security forces out of the area. Sinai had always been known as a relatively lawless region even under Mubarak, but his removal created a power vacuum that groups such as Ansar were quickly able to fill.
The jihadi group has traditionally been ideologically opposed to the relatively moderate Muslim Brotherhood, but uses as a rallying call the Egyptian security forces' suppression of Islamist groups and the forced dispersal of the pro-Morsi al-Nahda Square and Rabaa al-Adawiya Square sit-ins in mid-August 2013. The massacre led to the deaths of hundreds of people and only served to bolster general support for radical groups in Egypt.
Since the group changed its name to Isis Sinai Province – or IS in the Sinai – there has been an evident and dramatic advance in the group's media competences and abilities, in addition to an entire rebranding that highlights its strong ties to IS. Its flag resembles closely the black standard of IS in Syria and Iraq, and its videos and propaganda output has been slick and widely shared on social media.
The group has been able to build wealth from trade via illegal tunnels between Gaza and Rafah, which not only funded the militant activity of Salafist jihadist groups, but also created a new class system in Sinai relative to the power of tribes in north Sinai. As a result, previously less powerful tribes and clans in north Sinai began to have more influence, defying the old and major tribes and their arrangement with Egyptian authorities and forming their own independent council.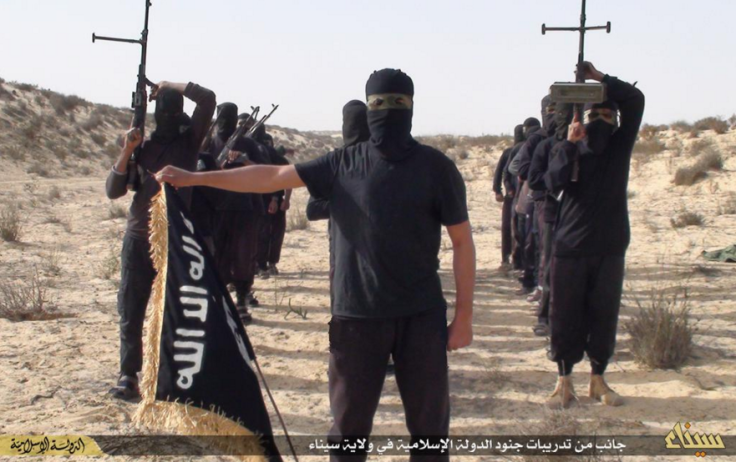 Ansar Bait al-Maqdis terror campaign
As well as regular attacks on the oil pipeline between Jordan and Egypt and occasional attempts to hit Israeli positions on the northern border, IS in the Sinai has claimed responsibility for a spate of violent assaults including the October attacks near the town of Arish which killed 28 soldiers and the car bombings that hit Cairo in 2014. In July 2015 the group laid siege to the town of Sheikh Zuwaid, during which 16 more soldiers were killed.
Brian Fishman, a researcher at the New America Foundation in Washington, told the New York Times that the coordination of the group in its recent attacks suggested that it was a well-funded and organised group whose tactics mirrored that of IS in Iraq and Syria.
"People need to get training or to have a lot of practice to pull that kind of thing off successfully; it is a lot easier said than done," he said, after the Sheikh Zuwaid assault in July. "The more we see these kind of sophisticated attacks, the more you have to conclude that there is actual learning going on, and potentially direct knowledge transfer by people moving around and providing training in this kind of thing."
Could IS bring down passenger jets?
The question of whether IS possesses the fire-power to bring down a commercial airliner has been hotly debated in the days since the Sinai plane crash, with most experts concluding that while the group do have long range missiles – and have fired them at Israel more than once – they could not shoot down a jet at 30,000 feet. New reports that the plane could have been brought down with a bomb, however, make IS's statement admitting the attack more credible – though they are denied by both Russia and Egypt.
The first statement directly referred to Russia's war in Syria – branding Russians "Crusaders" – and it would not be the first time that IS have threatened tourists in Sinai. In 2014 Ansar warned all tourists to leave Egypt before February 20 after claiming responsibility for an attack that killed two South Korean visitors and an Egyptian in the town of Taba. It accused Cairo of colluding with Israel to destroy towns and villages in the Sinai.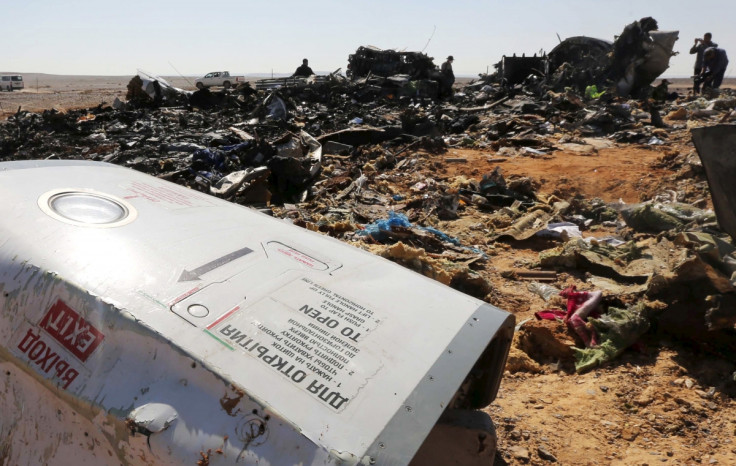 Islamic State terror takes its toll
Whether or not IS downed Flight KGL9268 on Saturday (31 October), the war between the Egyptian state and the Islamist group has had a devastating effect on residents of the towns and villages in Sinai. Not only has the impact of terrorism on the tourist sector crippled the hundreds of thousands of Egyptians that rely on it for their livelihood, but vast areas of the region have become no go areas for Egyptians.
On 1 June, residents of the town of Dahya, near Arish, told IBTimes UK about the lawless violence since Egypt began waging its war against militants in Sinai. One resident, Samy, had to flee his home to Ismailia in the face of the fighting in January. Despite this he said that the Islamist groups were often far more popular than the government, who had neglected the region for decades.
"Many [Sinai civilians] are joining the militias to make money after losing their jobs in the foiled smuggling trade. Extremism is not a wild plant; extended years of messed up government systems and messed up religious institutions have led us to where we are now," he said.
Experts agree. As Sisi continues his scorched earth strategy of heavy military response to the insurgency and Sinai continues to be marginalised by the Egyptian state, IS has filled the void. If Sisi truly wants to combat the influence of IS in Sinai, he will need carrots as well as sticks.
"The issue of terrorism in Egypt [...] stems from decades of marginalization of local Bedouin tribes in Sinai who have yet to benefit from the economic growth in Sinai. It's no coincidence that attacks in Sinai almost exclusively focused on tourist installations and oil infrastructures before the fall of Mubarak, since Bedouins felt excluded from these two pillars of Sinai's economy," said Michael Horowitz, an analyst at the Levantine Group.
"Ansar Bayt al-Maqdis, and now Isis, breeds on this frustration and on the sentiment amongst Bedouins that they are second-class citizens. The harsh crackdown on the insurgency, since the fall of former President Morsi certainly fuelled this sentiment, as the army is using scorched earth tactics against militants. Both Ansar Bayt al-Maqdis and Isis have learned to use this frustration to entrench themselves among the local populations."