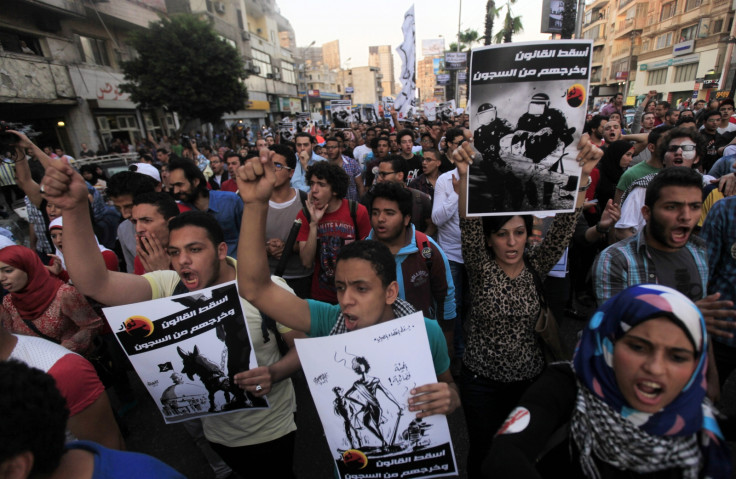 The release from prison of Ahmed Maher, an icon of the 2011 Egyptian revolution, on 4 January was a rare moment to savour for April 6, the youth movement he founded in 2008.
Following his release, the Nobel Prize-winning Egyptian diplomat Mohamed al-Baradei praised Maher, 36, for "defending justice", and expressed his hope that "the flame of freedom will never go out". But after three years, what kind of Egypt is he returning to?
A photograph from February 2011, taken days after the resignation of Hosni Mubarak, shows Maher, along with other senior April 6 members, meeting with now President Abdel Fattah al-Sisi, who was the commander-in-chief of the Egyptian Armed Forces at the time. However, this camaraderie was not set to last.
Despite having been at the forefront of the protests which ultimately swept Mubarak from power, the April 6 movement found itself isolated by the military administration that followed, accused of acting on behalf of foreign interests.
In 2014, just months after Maher's arrest, the organisation was outlawed. April 6's figurehead returns from prison to a country in the grip of a human rights crisis which shows no sign of relenting.
A combined report by three Cairo-based human rights observatories claimed there were 154 cases of "enforced disappearance" in December.
"This figure includes lawyers, political activists, students, and even schoolboys of the age of 14. This is being done by the national security agency," Amnesty International spokesman Mohamed el-Messiry told IBTimes UK.
In November, Egypt'sparliament passed a law severely restricting the operation of local non-governmental organisations (NGOs) by requiring them to seek approval from the government before they can conduct research, publish reports or accept funding from abroad.
International NGOs will also have to pay up to E£300,000 (£13,500) for a licence to operate in the country.
"Insulation from foreign oversight is part of the reason the government is doing this, but the consequences of this law is more severe for local NGOs. Local NGOs are going to be killed by this. It's considered to be the last nail in the coffin for civil society," Ahmed Benchesmi, advocacy and communications director for Human Rights Watch's Middle East and North Africa (Mena) division, said.
Many rights activists and NGOs in the country also face travel bans and arbitrary detention under a state investigation alleging anti-government influence of NGOs through funding from abroad. In December, human rights lawyer Azza Suleiman was fined E£20,000, and subjected to a travel ban had has his assets frozen.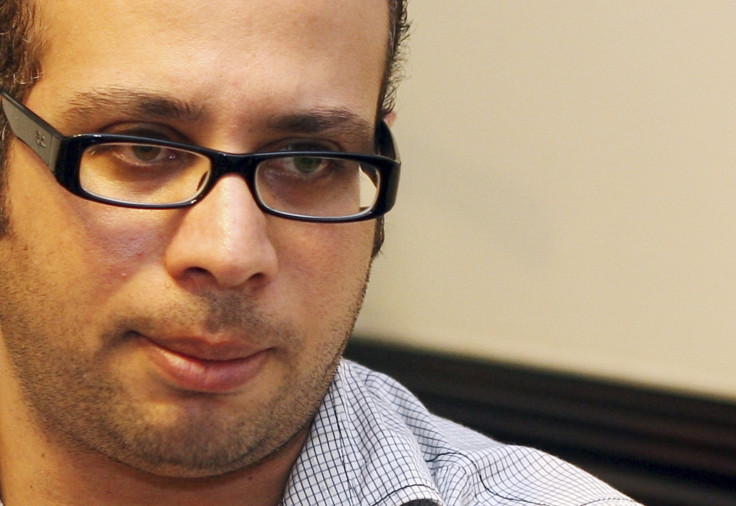 "Usually because of the pressure of the international community, Egypt was always cautious about this case," el-Messiry said. "But now the case is moving, to silence from the international community," he added.
Continued reports of disappearance point to administration secure in its international position. "There has not been a genuine push from world leaders to end this human rights crisis. On the contrary, it is going to increase, given the expected close relationship with the US under Trump," el-Messiry said. President al-Sisi was reportedly the first head of state to congratulate President-elect Trump on his electoral victory in November.
For the next three years, Maher will have to spend 6pm-6am every day at his local police station, according to reports in Egypt. He was one of the first to be jailed under the notorious 'protest law', enacted in November 2013. This makes it illegal to protest without the prior consent of the Interior Ministry, and gives the military administration the right to cancel any protest without warning.
Twelve people were arrested outside the Journalists' Union in Cairo on 3 January for protesting against the transfer of two uninhabited Red Sea islands to Saudi Arabia, which was approved by Parliament in December, despite having been ruled unconstitutional by an Egyptian court earlier in 2016.
Two co-founders of April 6, Mohammed Adel and Ahmed Douma, remain in jail, having been arrested with Maher in 2013. Douma, 31, holds the dubious honour of having been jailed by every Egyptian administration he has lived under.
Zizo Abdo, a rally organiser for the group since 2008 and another icon of the 2011 uprising, was also imprisoned without trial for five months this year and remains under police supervision.