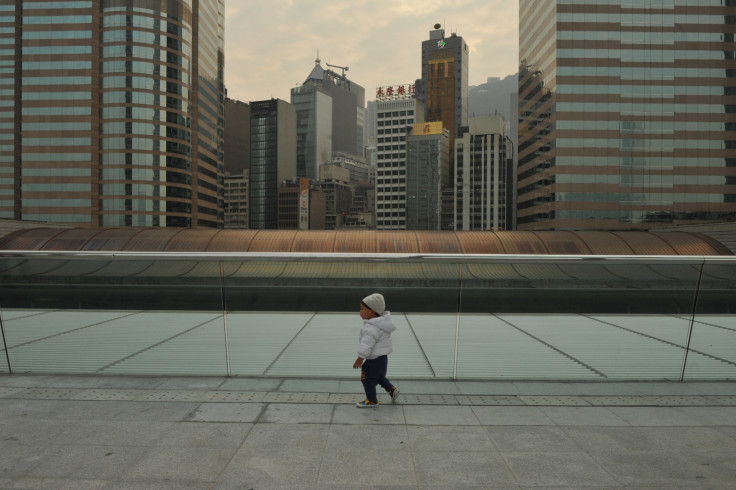 A truck driver was shocked to find a toddler wandering barefoot alongside a busy dual-carriageway in the middle of the night in Northampton on Thursday (28 December).
The Lincolnshire man, who was in disbelief to find the boy frivolously walking in the freezing cold weather, immediately stopped his vehicle to rescue him. It reportedly took him and the police four hours to reunite the child with his parents.
"At first I didn't know what it was. I saw something but didn't think anything of it. It was only when I went to move into the second lane and got closer that I realised what it was. I thought to myself: 'Oh my God, that's a child,'" he told Lincolnshire Live about his strange discovery at 1am in the night. He added that the unattended boy was holding his pair of shoes in his hands and was looking terrified.
"I put my hazards on and pulled over – I think my lorry frightened him as he started walking towards the island near the slip road. He cried when I picked him up, he was freezing cold, bless him," the man, who was on his way to deliver Sainsbury's lorry-load of frozen food, added.
The 35-year-old trucker from Grantham, who welcomed his first child this September, said he immediately brought the toddler inside his lorry to make him warm and tried to get help from another car but the driver seemed unbothered and drove away. He then called the police for help.
"When I told the police they kept asking me to repeat what I was saying as I don't think they could believe it was a child," he said, adding that he too was utterly shocked at the sight. "It is shocking, the shock hasn't sunk in. You never expect to see a child on the road. I dread to think what could have happened had I not have found him. Had he walked into the front of my lorry - I wouldn't have been able to stop in time. It was freezing so had he got lost, who knows what would have happened."
The boy was reportedly scared to talk to the strangers and his baby talk only made it difficult to locate his family. "I was asking him where his mummy and daddy were and whether he lived in the houses near the road. He just replied in baby talk, so I couldn't really tell," the driver told the news outlet.
He added that the police knocked each house in the area where he spotted the boy and four hours later found his parents. "At that age, they know how to unlock doors. Mistakes happen and I bet they are amazing parents and are probably gutted by it. We don't know what happened but it is a wake-up call for me," the lorry driver said and urged people not to judge the parents without knowing the full story.
Northamptonshire Police, meanwhile issued a statement regarding the case and said, "We called out to Lumbertubs Lane in Northampton at 1.05am local time in relation to a child being found at the side of the road. We knocked on a number of house nearby as part of our inquiries. We located the family and the child was reunited with his parents at 4.45am."