True Detective season one won't just go down as one of the best television debuts ever but also one of the greatest seasons of television ever.
Nic Pizzolatto's story was as close to flawless as you are ever likely to see, and thanks to the creative process of him and his director Cary Fukunaga (who each wrote and directed all eight episodes) it was more unique then its admittedly bland title suggests.
Pizzolatto and Fukunaga deserve more than their fair share of the plaudits, but most the attention has gone and will go to stars Woody Harrelson and Matthew McConaughey – who gave career bests as the show's two troubled detectives Rust Cohle and Marty Hart.
The show has yet to end in the UK so I won't spoil a thing, but it's no spoiler to say the pair won't be returning for a second season. From the offset Pizzolatto and HBO have made clear that each season of True Detective will stand on its own with new characters, a new mystery and new locales.
Following the final episode Pizzolatto told Hitflix season two will be about "hard women, bad men and the secret occult history of the United States transportation system".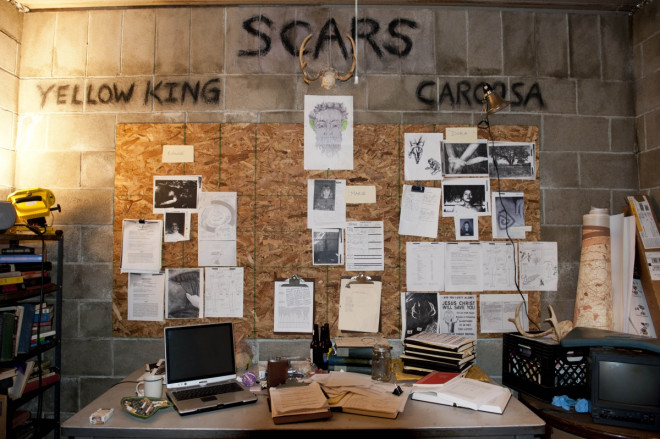 That's all we know about it so far, but we can fairly infer that it means a female lead – something many have been crying out for after a first season that was about bad men and what they do to women. Who then should star in season two? Here are ten actresses and ten actors who I think fit the bill.
Sandra Bullock fits the mould left by McConaughey. She's an Oscar winner who in recent years has proved her worth as a serious actress. She's probably the biggest name that could be drawn in by HBO, and one that can certainly play a strong woman.
Halle Berry is another major name who could use the show as a launch pad for a career renaissance. She's been on the sidelines for many years and could be on the lookout for a role to reaffirm her status as a serious thesp.
Jessica Chastain is another Oscar-nominee and multiple award-winner who fits the bill, as do Hilary Swank and Viola Davis. Mad Men's Elisabeth Moss isn't the biggest name put proved her ability to play a serious detective in last year's Top of the Lake and could follow that up here if he Mad Men schedule would allow it.
In 2012's Looper Emily Blunt proved she could cut a tough, uncompromising figure and later this year she'll be taking that to a bigger stage alongside Tom Cruise in sci-fi blockbuster Edge of Tomorrow, so she fits as well.
Other potential actresses: Maggie Gyllenhaal, Joan Allen and Laura Dern.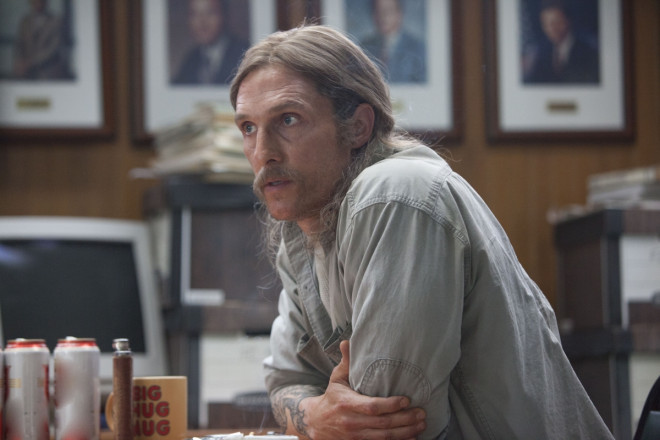 When it comes to the boys, it's a lot harder to think of names who could follow in the footsteps of McConaughey and Harrelson – who set the bar incredibly high and will likely be winning awards for their work as season two comes around next year.
Pizzolatto is an intelligent man, so if there's a male lead next season the character will be very different to Rust and Marty. Sam Rockwell is an underrated actor who could bring a dark sense of humour to proceedings, something which would set him apart from Rust's existential philosophising and Marty's adulterous lies.
If you want serious then Gary Oldman would be perfect. He's a top Hollywood name and easily the best actor to never win an Oscar (it's him or Leonardo DiCaprio – who won't be on this list). Then there's this year's Oscar-contender and Bafta-winner Chiwetel Ejiofor - but given his high profile at the moment he may stay on the big screen for a while yet. Joaquin Phoenix is another of similar ability and stature.
Ewan McGregor is an actor whose profile is on the wane slightly and could be looking for a return to the spotlight much like Halle Berry (only without the spectre of a Catwoman like monstrosity on his CV).
How about Jim Carrey? He essentially works as and when he likes nowadays and has proven his serious acting chops in films like The Number 23. It would certainly be unlike anything he's done before.
Now for the risky one - Robert Pattinson. He's a poster-boy just like McConaughey used to be and can definitely act (look at David Cronenberg's Cosmopolis). Since Twilight ended he has been wanting to prove himself – and this would do the job nicely. His age would also set him aside from his predecessors.
Other potential actors: Peter Sarsgaard, Mark Ruffalo and John Hawkes.