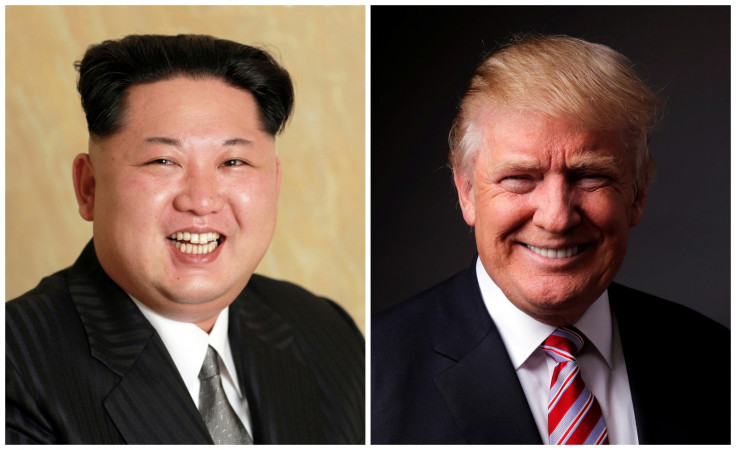 North Korea fired a powerful ballistic missile into its eastern waters on Wednesday (4 April), just three days before President Trump and Chinese President Xi Jinping are set to hold their first summit to discuss the nuclear threat posed by Pyongyang.
The meeting, on April 6-7, between the two world leaders will be "very difficult", according to Trump, who is hoping to convince Xi to enforce tough economic sanctions on Pyongyang according to a US military official. While the Trump administration has adopted a hard line towards Kim Jong-un's regime in recent weeks, China appears reluctant to follow suit and has repeatedly urged both countries to soften their aggressive stance towards each other.
Jack Keane, a military adviser close to Trump, warned that the US is "rapidly and dangerously" close to taking military action against North Korea – as The Times reported on 4 April. The warning comes just days after Trump told the Financial Times, on 1 April, that the US is ready to take unilateral action to eliminate North Korea's nuclear threat, with or without China's help.
Trump's uncompromising rhetoric
Trump plans to discuss the growing threat posed by North Korea during his first meeting with Xi this weekend at his Florida country club Mar-a-Lago. The US President told the FT that "if China is not going to solve North Korea, we will", revealing an unwillingness to compromise on this issue. Officials say he will put pressure on Xi to cooperate with the strictest economic sanctions ever imposed on Pyongyang.
"The Chinese government is unlikely to be moved by Trump's public statements," Jacob Parakilas, assistant director of the US programme at Chatham House, told IBTimes UK. "While Trump is more unpredictable than any US president before him, American leaders have made a long-standing habit of publicly threatening and cajoling their counterparts in Beijing about North Korea and other issues," he said.
US Secretary of State Rex Tillerson has adopted a similarly tough stance to President Trump. At a news conference in Tokyo with Japanese Foreign Minister Fumio Kishida earlier this week, Tillerson called for a new policy towards North Korea after "20 years of failed approach."
"The diplomatic and other efforts of the past 20 years to bring North Korea to a point of denuclearization have failed. So we have 20 years of a failed approach," he said, adding that the US should stop providing North Korea with financial assistance as it has only led to "further development of nuclear capabilities and more missile launches."
According to a US Congressional Research Service report published in 2014, much of the financial aid given between 1995 and 2008 – $1.35bn in total – went to food aid and energy assistance.
When asked about North Korea's latest missile launch on 4 April, Tillerson tersely replied: "The United States has spoken enough about North Korea. We have no further comment."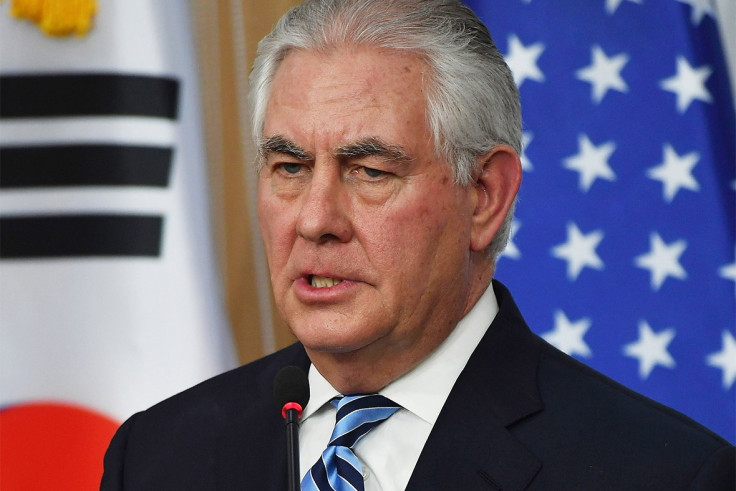 China caught between a rocket and a hard place
China is caught in the middle of the row between the US and North Korea. President Xi, North Korea's sole ally in Asia, has repeatedly called on Kim Jong-un's regime to suspend its ballistic missile tests and nuclear activities, but is hesitant to further escalate tensions out of fear that if the North Korean regime collapses, an influx of refugees will arrive at China's borders.
After North Korea launched four ballistic missiles in early March, Chinese Foreign Minister Wang Yi cautioned the US to remain "cool-headed" and "size up the situation in a comprehensive fashion to arrive at a wise decision". He also called on the US and South Korea to suspend joint military exercises in the region and to stop antagonising North Korea. Beijing is concerned that the missile defence system could be used to spy on China's activities, rather than to monitor North Korea's missiles.
Wang also had a strong message for Kim Jong-un, urging him to suspend the nuclear weapons programme. "Nuclear weapons will not bring security," he said. "The use of force is no solution. Talks deserve another chance and peace is still within our grasp."
Wang told reporters in Beijing that the US and North Korea were like "accelerating trains coming towards each other."
"The question is, are the two sides really ready for a head-on collision?"
He said China was forced to become a mediator in the dispute. "Our priority now is to flash the red light and to apply brakes on both trains," he said.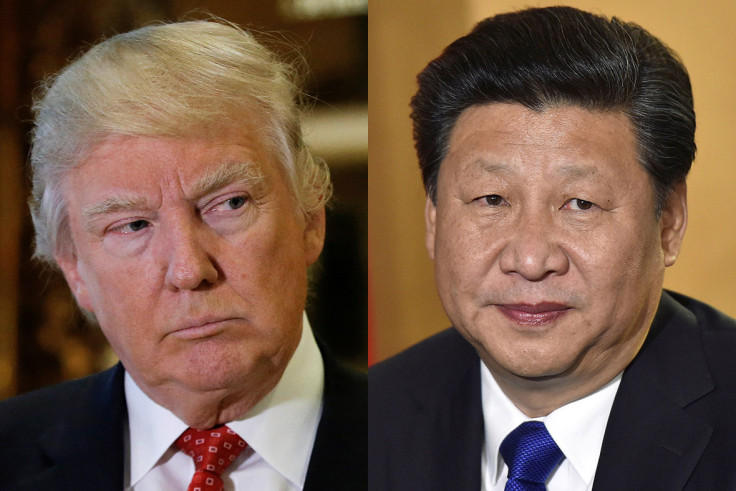 Is the US likely to launch military strikes against North Korea?
The US general close to President Trump, Jack Keane, warned that a military strike against North Korea "may be the only option left on the table."
Keane, a four-star general who declined a role in Trump's cabinet, said: "A pre-emptive strike against launch facilities, underground nuclear sites, artillery and rocket response forces and regime leadership targets may be the only option left on the table. We are rapidly and dangerously moving towards a military option."
The US has deployed THAAD anti-ballistic missile systems, but according to Parakilas this was planned long before Trump entered the White House. He added that it is "very unlikely" that the US will take military action against North Korea.
"Trump's military advisers understand the enormous tactical and strategic risks of military action against North Korea, and will act accordingly," he said. It is not the first time a US President has considered taking serious military action against North Korea, he added. "Bill Clinton seriously considered airstrikes against Pyongyang's missile programme in 1994."