Donald Trump has called Fire and Fury author Michael Wolff "mentally deranged" in a tweet - while ignoring the false missile alert which panicked the entire state of Hawaii.
An emergency alert was sent to the phones of Hawaii's 1.4 million residents and played on TV channels at 8.07am local time (6.07pm GMT) on Saturday, warning that the island was the target of an incoming ballistic missile. The message, which was sent through the US Wireless Emergency Alerts (WEA) system, read: "Ballistic missile threat inbound to Hawaii. Seek immediate shelter. This is not a drill."
Confirmation that the message was a false alarm did not come for 38 minutes, leaving residents panicked and sending final "I love you" messages to family.
Hawaiian Senator Brian Schatz said the incident that left islanders terrified was "totally inexcusable," tweeting: "There is no missile threat. It was a false alarm based on a human error. There is nothing more important to Hawaii than professionalizing and fool-proofing this process."
Trump was informed as the US military's pacific command confirmed there was no threat. But the US president ignored the major incident and reacted instead to "fake news" and media coverage of Wolff's hit Fire and Fury book about the Trump administration and behind the scenes in the White House.
In his first and only tweet since the false alert, Trump wrote: "So much Fake News is being reported. They don't even try to get it right, or correct it when they are wrong. They promote the Fake Book of a mentally deranged author, who knowingly writes false information. The Mainstream Media is crazed that WE won the election!"
He has previously said: "Michael Wolff is a total loser who made up stories in order to sell this really boring and untruthful book."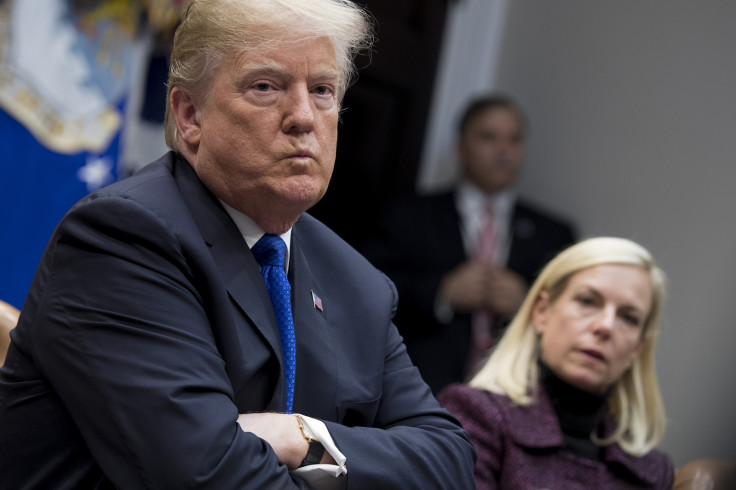 Concerns have grown over the past months for Trump's own mental health; in December, the president slurred some words while giving a speech, and he continues to contradict himself on major policies.
Trump has retweeted four articles about issues including Hillary Clinton's emails and Russia since his fake news tweet, but has still not reacted to the Hawaii incident. People noticed the glaring absence, with one tweeting him to say: "How about a tweet about Hawaii? Oh wait that's right it's all about you. Hawaii isn't your base so therefore you don't care..."
Another said: "Hawaii PSA announces incoming missiles. People frantic & scared. Spent your day golfing on our dime & crying about a "fake" real book. U truly R weak when needed."