US President Donald Trump has reportedly ditched plans to visit the UK next month amid fears he will not be made welcome.
The bombastic billionaire had planned to open the new £750m US embassy during his first visit to Great Britain since he took office.
Theresa May offered Trump a full state visit, including a trip to meet the Queen at Buckingham Palace, after he was first elected.
The Prime Minister had travelled to Washington in January last year to become first world leader to meet Trump after he took office, hoping to strengthen ties ahead of the UK leaving the EU.
But their relationship has soured after May criticised Trump's retweet of anti-Muslim propaganda from UK-based far-Right group, Britain First.
When news of the planned state visit first emerged, nearly two million people signed a petition calling for the visit to be cancelled, and the trip was downgraded to a "working visit".
The Daily Mail cites senior government officials who say no new date has been offered and Secretary of State Rex Tillerson will now open the US embassy.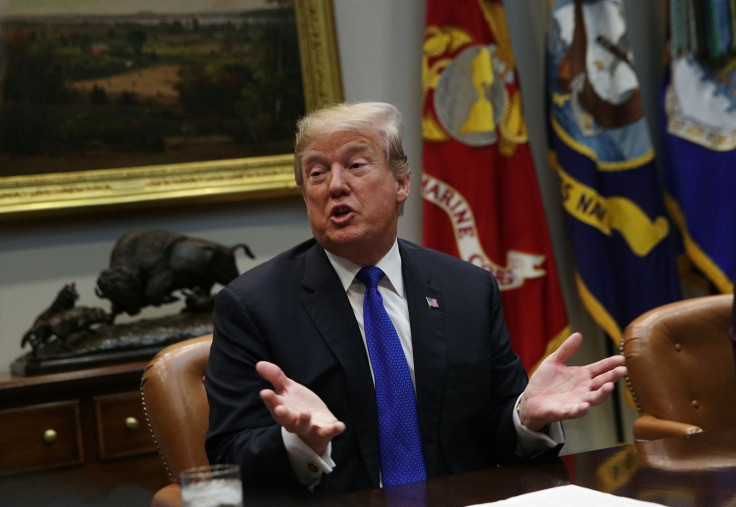 Trump was scheduled to hold talks with May on 26 and 27 February, with a full state visit to be scheduled at a later date.
The Mail said that a senior source said the Trump visit was cancelled as he was unhappy about the "arrangements and scale of the visit".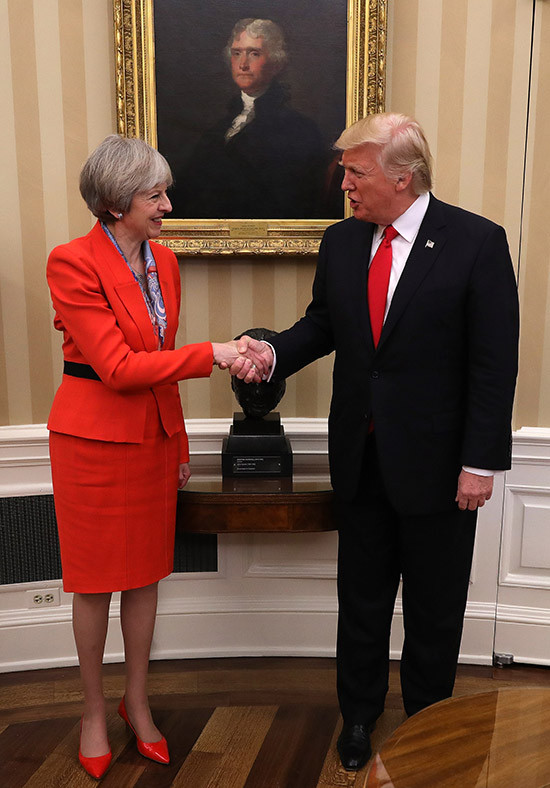 The Prime Minister and the President clashed in November last year when she criticised his retweets of Britain First, saying: "I am very clear that retweeting from Britain First was the wrong thing to do."
Trump responded, saying: "Don't focus on me, focus on the destructive Radical Islamic Terrorism that is taking place within the United Kingdom." He continued: "We are doing just fine!".
May also criticised the President's decision to recognise Jerusalem as Israel's capital, calling it "unhelpful in terms of prospects for peace in the region".
May only confirmed that Trump would be visiting on the Andrew Marr Show on Sunday but did not confirm when it would take place.
On Monday demonstrations were announced ahead of a possible visit by Trump with members of Unite, the UK's largest trade union, planning to protest.