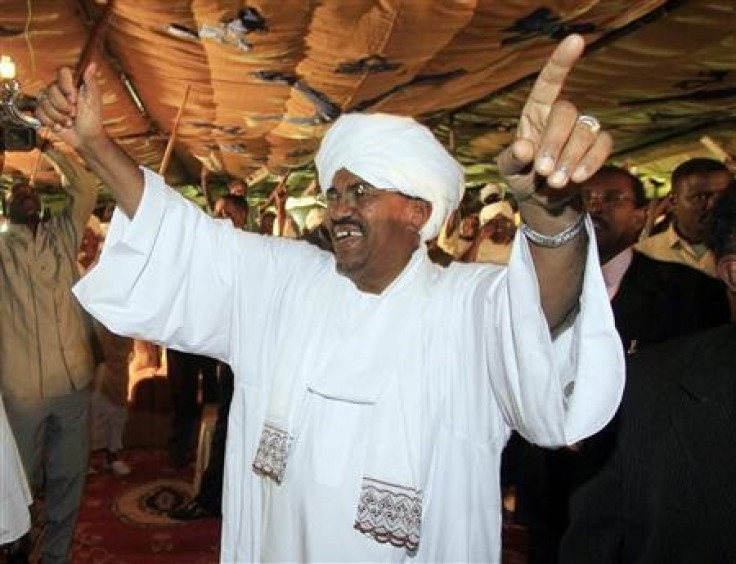 Saudi Arabia has invited Sudan's President Omar al-Bashir, wanted by the International Criminal Court (ICC) over alleged crimes against humanity including genocide, to attend a summit this weekend ( 20/21 May).
US President Donald Trump and leaders from the Muslim world are also expected to attend, according to a Saudi official who spoke to news agency AP on condition of anonymity.
Is not yet clear whether Bashir will attend.
The leader, who has been the president of Sudan since 1989, is wanted for alleged crimes committed in the region of Darfur, where at least 300,000 people have been killed since a conflict erupted in 2003.
The Sudanese President has always rejected the charges and refuses to stand trial as his country does not recognise the ICC's jurisdiction.
Last year, Sudan was accused of using chemical weapons against civilians in Darfur. The country is also accused of marginalising non-Arab populations in the Blue Nile and South Kordofan regions, where conflicts are ongoing.
Both the US and Saudi Arabia are not signatories of the Rome Statute, the treaty that established the ICC in 2002.
US imposed sanctions on Bashir's government in the 1990s after accusing it of supporting terrorism. The European Union imposed an arms embargo on Sudan in 1994.
In January, then US President Barack Obama eased sanctions on Sudan, citing improvement of humanitarian access and a reduction of internal violence.
However, the country is now among the six Muslim-majority countries targeted by a temporary visa ban imposed by the Trump administration.
The African country is an ally of the Saudi Kingdom and is part of the Saudi-led coalition in Yemen.
In March, Jordan faced pressure by rights groups to arrest Bashir, who was in the Middle Eastern country to attend the Arab Summit.
In 2015, South Africa was strongly criticised for failing to arrest Bashir when he visited the country for an African Union summit. South Africa later announced it would leave the ICC on grounds of "incompatibility".