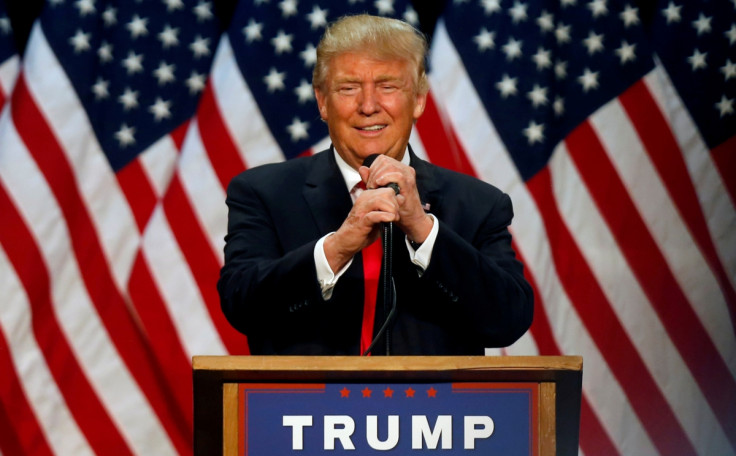 Republican presumptive presidential nominee Donald Trump has spoken out about the EgyptAir plane crash, speculating that "it looks like yet another terrorist attack".
Trump's comments were widely criticised on social media, with a Twitter user commenting Trump has not waited for confirmation the 19 May crash was a result of terrorism, while another pointed out Team Trump was "rooting for more terrorist attacks between now and November".
Trump tweeted: "Looks like yet another terrorist attack. Airplane departed from Paris. When will we get tough, smart and vigilant? Great hate and sickness!"
Flight MS804 disappeared from radar en route from Paris to Cairo with 66 people on board, and wreckage from the plane has since been found in the Mediterranean – although there has been no cause for the crash offered as yet.
Trump has commented on several past attacks from terror groups, usually taking the opportunity to tell his supporters he would be better at fighting terrorism than his opponents.
The GOP nominee is likely to do well in the polls if national security is under threat, according to The Economist's Intelligence Unit, whose global forecasting service noted in March that Trump would be more likely to reach the White House if there was a terror threat in the US.
It stated: "Although we do not expect Mr Trump to defeat his most likely Democratic contender, Hillary Clinton, there are risks to this forecast, especially in the event of a terrorist attack on US soil or a sudden economic downturn."
Trump, who is currently behind Democrat front runner Hillary Clinton in the majority of head-to-head polls, will no doubt be looking to capitalise on any indication the Egypt Air crash was a result of terrorism.