Trump defends shooting of Sylville Smith and adds those who say cops are racist are causing unrest
The GOP candidate addressed a rally in Wisconsin and said people must respect law enforcement.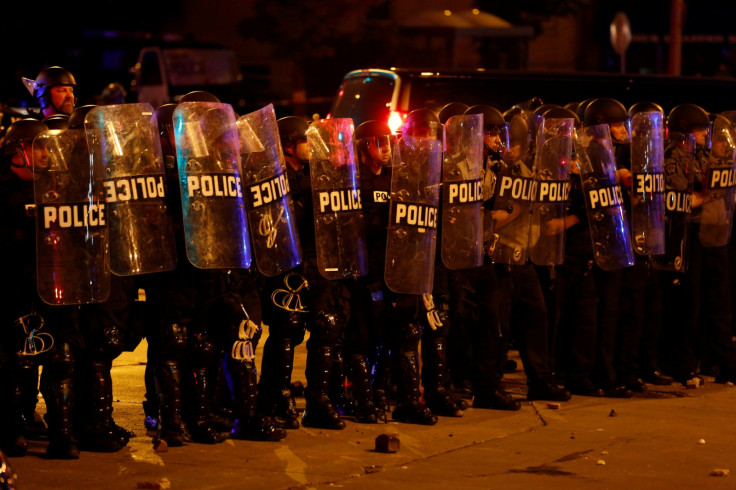 Donald Trump has defended the police shooting of a black man whose death has sparked protests in Milwaukee.
Sylville Smith, 23, was fatally shot following a traffic stop in the north side of the city, where police said he fled the scene and was armed with a handgun believed to have been stolen in a burglary, although police have not yet commented on whether he fired shots.
The shooting prompted violent protests in the city, where several businesses were burned to the ground, and the mayor has been forced to issue a curfew for residents.
Speaking to Fox News, Trump said: "We have to obey the laws or we don't have a country. We have a case where good people are out there trying to get people to sort of calm down and they're not calming down and we have our police who do a phenomenal job."
"In this case, a gun was pointed at his (the police officer's) head, I guess, and I would assume the tapes are going to be revealed at some point."
The police have not yet discussed details of the case and it is not clear whether Smith pointed a gun at officers and fired or attempted to fire shots or not.
Trump also addressed crowds in Wisconsin at a rally held around 25 miles away from the centre of Milwaukee on 16 August following several days of unrest in the city, stating those who believed the police were racist were responsible for the problems in the area.
"Hillary would rather protect the offender than the victim – big problem in our society," he said. "Hillary Clinton-backed policies are responsible for the problems in the inner cities today and a vote for her is a vote for another generation of poverty, high crime and lost opportunities."
"More law enforcement, more community engagement, more effective policing is what our country needs desperately. Just like Hillary Clinton is against the miners, she is against the police – believe me. You know it and I know it and guess what, she knows it.
"Those pedalling the narrative of cops as a racist force in our society, a narrative supported with a nod by my opponent, share directly in the responsibility for the unrest in Milwaukee and many other places within our country."
© Copyright IBTimes 2023. All rights reserved.