Donald Trump has voiced his dissatisfaction with the treatment of two White House staff who resigned this week amid accusations of historic domestic abuse. The US president's remarks bore a likeness to his defence of sex scandal-hit Senate candidate Roy Moore in 2017.
Former White House staff secretary Rob Porter resigned on Wednesday after his two ex-wives accused him of physically and emotionally abusing them in marriage. Then on Friday, the Washington Post reported that White House speechwriter David Sorensen had resigned after his ex-wife made similar allegations.
"People's lives are being shattered and destroyed by a mere allegation," Trump wrote on Twitter on 10 February.
"Some are true and some are false. Some are old and some are new. There is no recovery for someone falsely accused - life and career are gone.
"Is there no such thing any longer as Due Process?" he added.
On Friday, Trump told journalists in the Oval Office he wished Porter "a wonderful career", adding: "He says he's innocent, and I think you have to remember that. He said very strongly yesterday that he's innocent. So you'll have to talk to him about that."
Critics have lambasted the president's apparent cynicism regarding each of the women's claims, especially since one of Porter's accusers has even provided the press with photographs of bruises she says she suffered at the hands of the former staffer.
Reports suggest Trump's chief of staff John Kelly knew about the allegations made against Porter months before they surfaced in the media and he was forced to resign. Both Republicans and Democrats criticised Kelly for his handling of the issue.
The US administration's reluctance to give credence to the alleged victims of gender violence puts it at odds with the tenets of the #metoo movement currently sweeping through Western societies.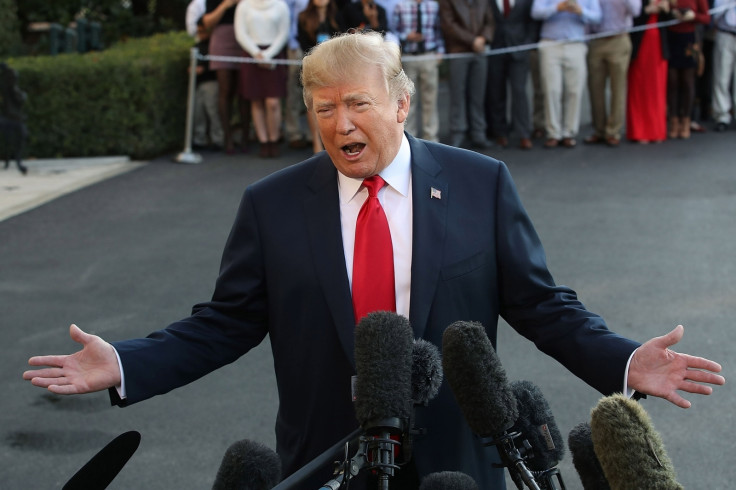 In November 2017, Trump was also an outspoken supporter of Roy Moore, the Republican Candidate for Alabama Senator, after Moore was accused of sexual misconduct by nine separate women.
"Well, he denies it," Trump said at the time. "Look, he denies it. If you look at what's really going on ... he totally denies it. He says it didn't happen. And you have to listen to him also. He said 40 years ago this did not happen. So, you know."
The president's loyalty to Moore, Sorensen and Porter – all of whom deny the allegations against them and have not been charged – may run counter to fast-moving social changes in the US and beyond, but he is not the only figure to have expressed qualms about the role of due process when women make rape or domestic violence allegations.
Just this morning, the family of Jill Messick – a former employee of Harvey Weinstein who killed herself after being publicly accused of "enabling" his alleged sex crimes – issued a forthright statement about the #metoo movement.
"Jill was victimized by our new culture of unlimited information sharing and a willingness to accept statement as fact," they said. "The speed of disseminating information has carried mistruths about Jill as a person."