The last thing spectators at the 2018 Winter Olympics were expecting to see was US President Donald Trump hanging out with North Korean leader Kim Jong-un. So imagine their shock when two men impersonating the two world leaders posed for photographs and were seen shaking hands for the cameras at the opening ceremony on Friday (9 February).
The look-alikes did, however, cause some tension, considering the politically charged atmosphere already in place at Pyeongchang, South Korea, and were escorted out of the premises by security staff.
"We wanted to surprise everyone and bring world peace and then we're being escorted out by security guards, which I think is really unfair," the Kim impersonator said, refusing to reveal his real name.
"Doesn't everyone want peace?" He asked after explaining that he and the Trump look-alike were getting along great.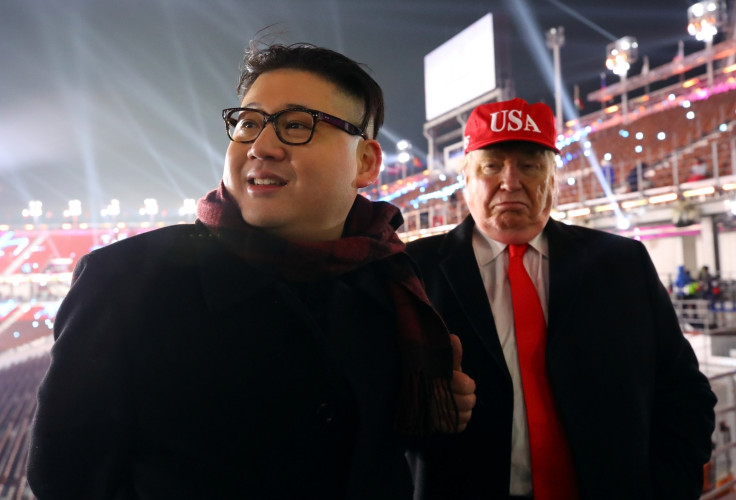 The real leaders did not attend the event but the US was represented by Vice President Mike Pence while Kim's sister, Kim Yo-jong, attended the ceremony along with the country's titular president Kim Yong-nam.
"Is my sister getting the same treatment?" The Kim impersonator questioned while being escorted out of the stadium.
While the two men ruffled some feathers at the event, photos of them went viral with people expressing surprise at how closely they resembled Trump and Kim. "You could have started a new comedy show with them as the lead cast," one person commented on Twitter, while another wrote: "They're probably risking their lives by dressing up as two of the most hated people in the world."