Donald Trump waded into the Oscars debacle surrounding the award for best picture on Monday (27 February), saying the ceremony was too focused on politics to get the award right. Trump was mocked mercilessly by several celebrities and host Jimmy Kimmel during the Sunday (26 February) night awards show.
"I think they were focused so hard on politics that they didn't get the act together at the end," Trump told the alt-right news publication Breitbart News. "It was a little sad. It took away from the glamour of the Oscars. It didn't feel like a very glamorous evening. I've been to the Oscars. There was something very special missing, and then to end that way was sad."
Kimmel made several references to Trump during the awards show and even showed his support for Meryl Streep in her feud with the president, The Telegraph noted. "I want to say thank you to President Trump," Kimmel said at one point. "Remember last year when it seemed like the Oscars were racist? It's gone!"
The Oscars were not without non-politics related issues. Presenters Warren Beatty and Faye Dunaway mistakenly awarded the Academy Award for best picture to La La Land before the mistake was rectified and the actual winner, Moonlight, was given its award. Accounting firm PricewaterhouseCoopers accepted blame for the blunder and apologised for the mistake.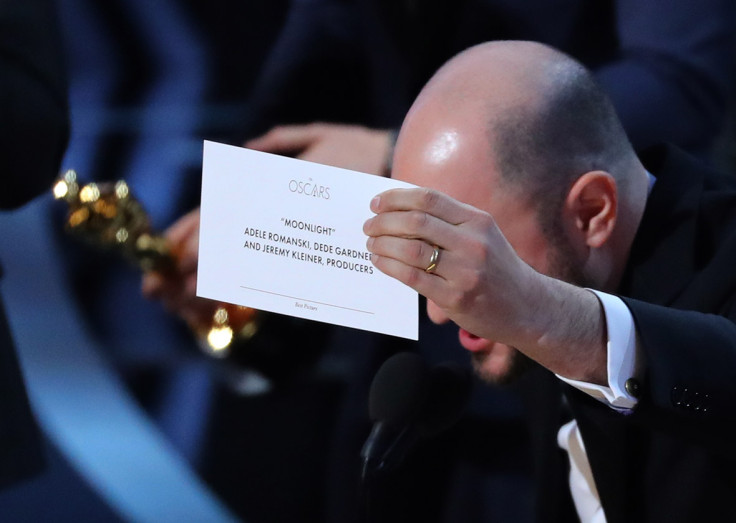 "We sincerely apologise to Moonlight, La La Land, Warren Beatty, Faye Dunaway, and Oscar viewers for the error that was made during the award announcement for best picture," the London-based firm said in a release. "The presenters had mistakenly been given the wrong category envelope and when discovered, was immediately corrected.
"We are currently investigating how this could have happened, and deeply regret that this occurred. We appreciate the grace with which the nominees, the Academy, ABC, and Jimmy Kimmel handled the situation."
Breitbart noted that the mistake came hours after an anti-Trump protest held by several Hollywood stars.