Oscars 2017: Jimmy Kimmel's monologue, The Salesman director's speech and more Donald Trump mentions
Zootropolis co-director Rich Moore called for 'more tolerance' while Gael García Bernal called out Trump's wall.
The Oscars honoured the best acting talents and films of the past 12 months in Hollywood last night (Sunday 26 February) and as expected - given the focus of many speeches in previous award ceremonies - Donald Trump was mentioned a fair few times.
Check out what the attendees had to say about the recently elected president below...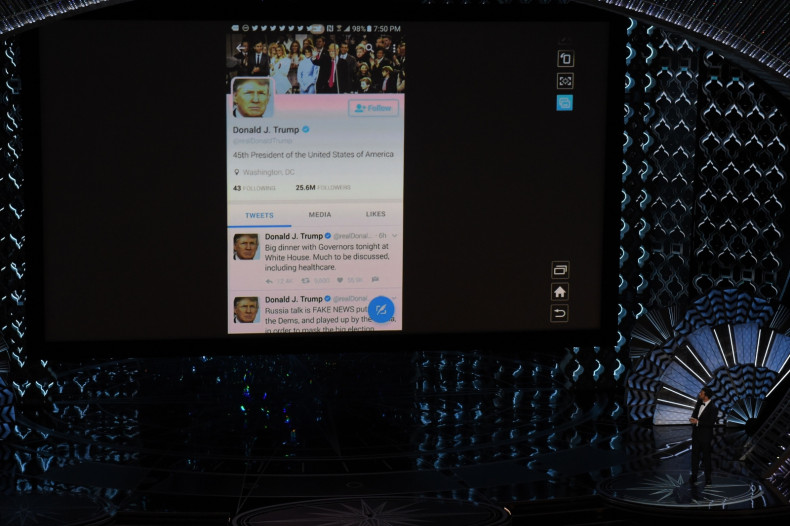 Jimmy Kimmel opening monologue
Host Jimmy Kimmel predictably kicked-off the anti-Trump festivities, addressing the President in his opening monologue. "I want to say thank you to President Trump," he sarcastically began, "... remember last year when it seemed like the Oscars were racist?"
He continued: "This broadcast is being watched live by millions of Americans and around the world in more than 225 countries that now hate us. The country is divided right now. People have been telling me I need to say something to unite us. I'm not the man to unite this country."
"There are millions and millions of people watching right now, and if every one of you took a minute to reach out to one person you disagree with and have a positive, considerate conversation – not as liberals or conservatives but as Americans – if we all did that it would make America great again. It starts with us."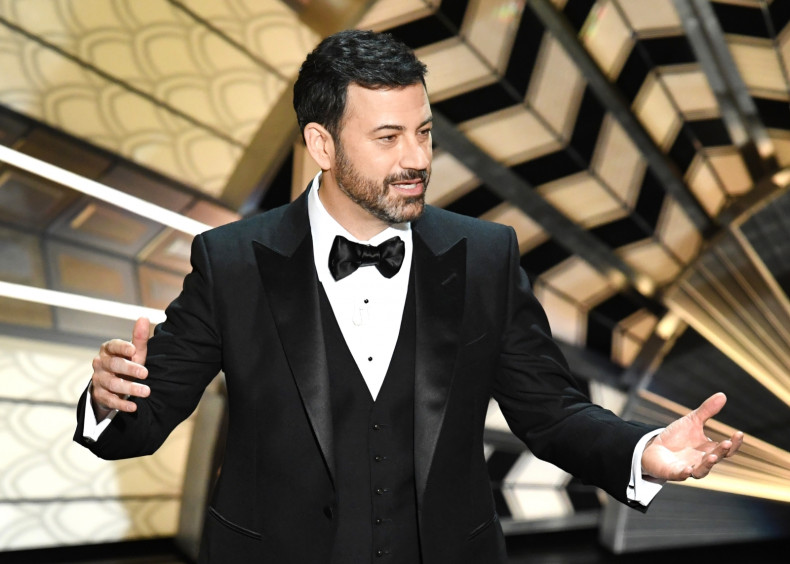 The comedian later went on to poke fun at Trump and his frequent of social media platform Twitter. He publicly went on the President's page and teasingly told him that "#Merylsayshi" via a tweet as well as asking him whether he was awake.
The Salesman director Asghar Farhadi's speech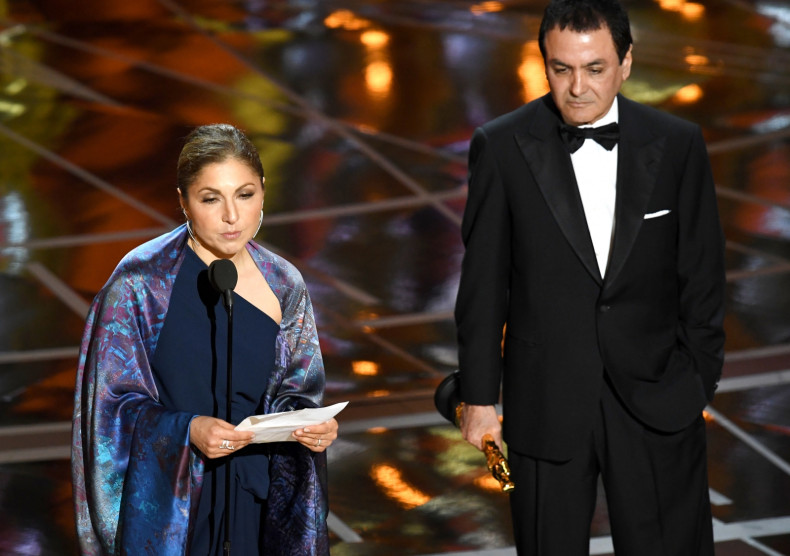 Engineer/astronaut Anousheh Ansari and former NASA scientist Firouz Naderi accepted the award for best foreign language film for The Salesman on behalf of director Asghar Farhadi, whose poignant speech candidly called out Trump's immigration restrictions.
The film-maker stated: "It's a great honor to be receiving this valuable award for the second time. I would like to thank the members of the Academy, my crew in Iran, my producer Alexandre Mallet-Guy, Cohen Media, Amazon and my fellow nominees for the foreign film category.
"I'm sorry I'm not with you tonight. My absence is out of respect for people of my country and those of other six nations whom have been disrespected by the inhumane law that bans entry of immigrants to the US. Dividing the world into the us and the enemy categories creates fear, a deceitful justification for regression and war. These wars prevent democracy and human rights in countries in which have themselves have been victims of aggression.
"Film-makers can turn their cameras to capture shared human qualities and break stereotypes of various nationalities and religions. They create empathy between us and others. An empathy we need today more than ever."
Gael García Bernal
Before announcing the winner of the award for best animated feature film alongside Hailee Steinfeld, Mexican actor Gael García Bernal said: "Their stories are as entertaining and powerful as any found in films that feature flesh-and-blood actors. A lot of [those] actors are migrant workers. We travel all over the world, we build families, we construct stories, we build life but cannot be divided. As a Mexican, as a Latin-America, as a migrant worker, as a human being, I'm against any form of wall that separates us."
Zootropolis co-director Rich Moore
When accepting the aforementioned accolade, co-director of Zootropolis Rich Moore linked the film's themes to Bernal's comments and to current goings-on in society too. "We are so grateful to audiences to audiences all over the world who embraced this film with this story of tolerance being more powerful than fear of the other," he explained.
Social media
It wasn't just those at the ceremony that referenced Trump during the Oscars either. Many people who were watching at home took to Twitter to draw comparisons between the November election and the mishap that saw Warren Beatty and Faye Dunaway announce La La Land as the best picture winner instead of Moonlight - the film that actually won.