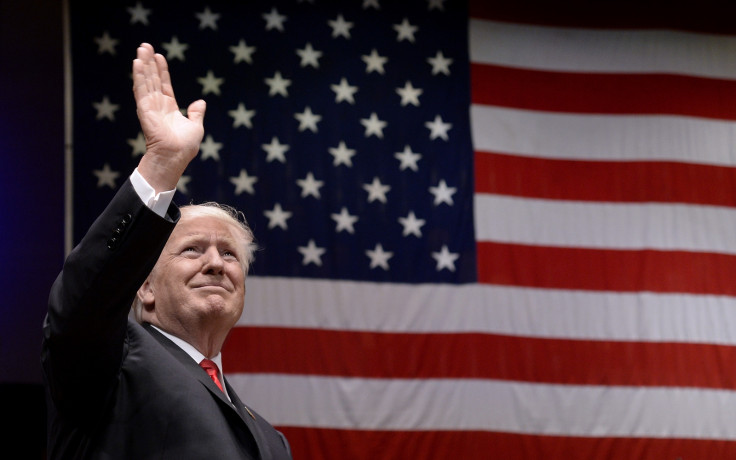 US President Donald Trump announced on Friday (18 August) that Cyber Command, the Department of Defense's centralised hub for offensive cyberattacks and protecting its networks against such threats, will be elevated to the level of a unified combatant command. The move, which was also considered by the Obama administration, will help streamline cyberspace operations and strengthen the country's capabilities and defences.
"The elevation of United States Cyber Command demonstrates our increased resolve against cyberspace threats and will help reassure our allies and partners and deter our adversaries," Trump said in a statement.
"United States Cyber Command's elevation will also help streamline command and control of time-sensitive cyberspace operations by consolidating them under a single commander with authorities commensurate with the importance of such operations.
"Elevation will also ensure that critical cyberspace operations are adequately funded."
Once elevated, Cyber Command will become the 10th unified command in the US military, placing it on the same level as main combatant commands such as Central Command and Strategic Command.
Assistant Secretary of Defense for Homeland Defense and Global Security Kenneth Rapuano said the decision is a "welcome and necessary one" to tackle increasingly dangerous and frequent threats in cyberspace.
He added that the elevation also highlights the country's resolve to "embrace the changing nature of warfare and maintain US military superiority across all domains and phases of conflict".
"This decision is a significant step in the department's continued efforts to build its cyber capabilities, enabling Cyber Command to provide real, meaningful capabilities as a command on par with the other geographic and functional combat commands," Rapuano said.
The Pentagon has not specified a time frame for the elevation process.
Established in 2009, Cybercom has been a "sub-unified command" within US Strategic Command and is also a part of the intelligence-focused National Security Agency (NSA).
Defense Secretary James Mattis is also exploring the possibility of separating the Cyber Command from the NSA. Trump said a recommendation will be made "at a later date".
Both the NSA and Cyber Command are currently headed by Admiral Michael Rogers. Rapuano said that a new Cybercom leader must be nominated and confirmed before the command becomes a unified one.
Senate Armed Services Committee Chairman John McCain also welcomed the announcement and the administration's commitment to "ensuring that a future separation of the so-called 'dual hat' relationship between Cyber Command and the National Security Agency will be based on conditions, rather than arbitrary political timelines".
"While Cyber Command and the National Security Agency should eventually be able to operate independent of one another, the administration must work closely with the Congress to take the necessary steps that will make this separation of responsibilities successful, and to ensure that each agency will emerge more effective and more capable as a result," McCain said in a statement.
He also noted "there is much more to be done to prepare our nation and our military to meet our cybersecurity challenges".