Jeremy Corbyn has lambasted Donald Trump and Nigel Farage as "rich, white, fake anti-elitists" who preach hate to win voters. The Labour leader was addressing the party's National Policy Forum in Loughborough on Saturday 19 November.
Corbyn said that politically now is the "most important moment in a generation" as voters sweep away the established order. Offering the Labour Party as an alternative to hard-right anti-establishment sentiment, he said that in an age of "political upheaval" it was down to "politicians and political parties...to restore hope".
"We can see the choice taken by politicians on the hard right to whip up division against migrants, Muslims, Mexicans, women, LGBT people, people with disabilities," Corbyn told the crowd. "The fake anti-elitism of rich white men like Nigel Farage and Donald Trump is farcical at one level, but in reality it's no joke at all."
He accepted that voters are no longer attracted to the "status quo" because they know the current system is failing them. Citing an upsurge in hate crime since the Brexit referendum and the presidential elections in the US he urged politicians to chose a "different path".
"We have seen a similar phenomena in the United States since last week's presidential election as we saw after Brexit an appalling rise in hate crime saying anything to win a vote has consequences on the ground afterwards," he continued.
"We have to choose a different path there can be no accommodation now, never, with hate and with the intolerance that has been preached by so many. Hope must triumph over fear."
The speech by the member for Islington North comes a little over a week after Trump stormed the US election, winning the Electoral College to become president-elect, despite losing the popular vote.
Opinion polls remain depressing for left-leaning Corbyn with the latest YouGov poll giving the Tories a 14-point lead over Labour. In a bid to turn around his fortunes Corbyn announced that he will invest £500billion into infrastructure, pledged an end to NHS privatisation whilst bringing the railways back into public hands.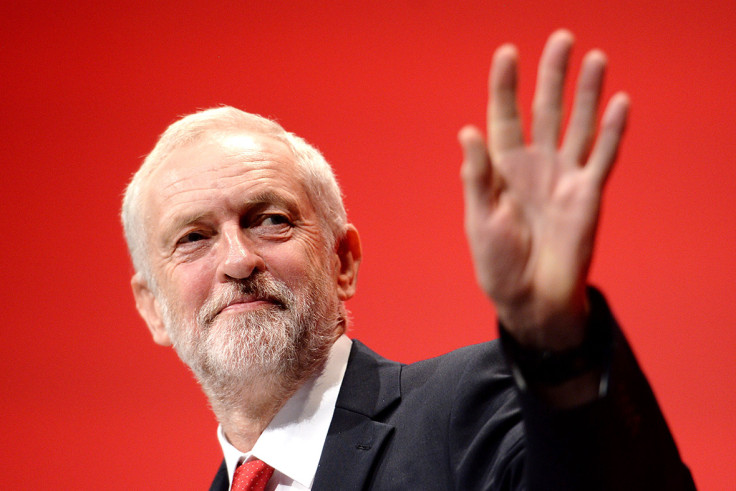 Corbyn also pledged not to make promises he can't keep on immigration targets whilst affirming his stance of protecting workers rights. It has been reported that he has urged policy makers to work at accelerated speeds in case a general election is called next year.
He went on: "We will not make false promises on immigration targets as the Tories have done or sow divisions, but we will take decisive action to end the undercutting of workers' pay and conditions, reinstate the Migrant Impact Fund to support public services, and back fair rules on migration."