Republican presidential contender Donald Trump has a 30-year-old history of "demeaning, degrading, insulting and assaulting women", chided rival Hillary Clinton and highlighted the billionaire's comments on women's looks.
Labeling the businessman-turned-politician a "bully", the Democratic nominee said Trump's remarks on women were unacceptable prompting a roaring response from the cheering crowd at a rally in Florida on 1 November. She was speaking in the largest battleground state and said, "When I think about what we now know about Donald Trump, what he's been doing for 30 years, he sure has spent a lot of time demeaning, degrading, insulting and assaulting women."
The former secretary of state was along with former Miss Universe Alicia Machado, who Trump allegedly called "Miss Piggy" after she gained weight. Clinton went into Machado's story in detail to illustrate a case for herself and asked: "Can we just stop for a minute and reflect on the absurdity of Donald Trump finding fault with Miss Universe? But, you've got to ask, why does he do these things? Who does this? I will tell you who: a bully, that is who." She was reportedly greeted by a group of Trump's supporters who shouted "lock her up", while she was addressing the rally.
While introducing Clinton at the event, Machado called Trump's remarks "cruel" before adding: "It's really clear that he does not respect women. He just judges us on our looks. He thinks he can do whatever he wants and get away with it. Well, now I'm standing here on behalf of women and Latinos across the country."
Echo Clinton's comments on her opponent, President Barack Obama also stepped up attacks on Trump at the Ohio rally. Obama said Trump spent a "lifetime calling women pigs and dogs and slobs". He added: "The part we're concerned about is if we start acting like this is normal."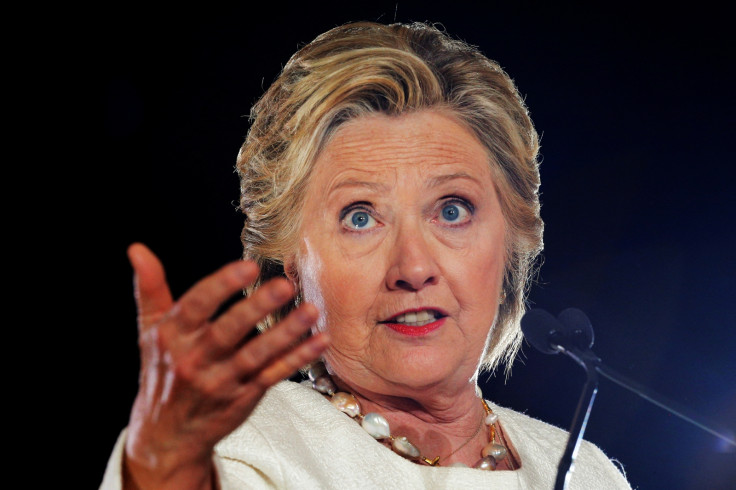 Trump's popularity plunged over the last few weeks after a string of allegations were levelled against him by several women, portraying the Republican in a poor light. Denying any wrongdoing, Trump pledged to sue those women after the elections.
Both the presidential hopefuls have pitched their tents in demographically diverse swing states, which would seal the fate of the candidates in the run-up to the 8 November elections. As the campaign enters the final week, more than 23 million people have cast ballot in early voting.