Trump video campaign features voiceovers of Bill Clinton's sexual assault accusers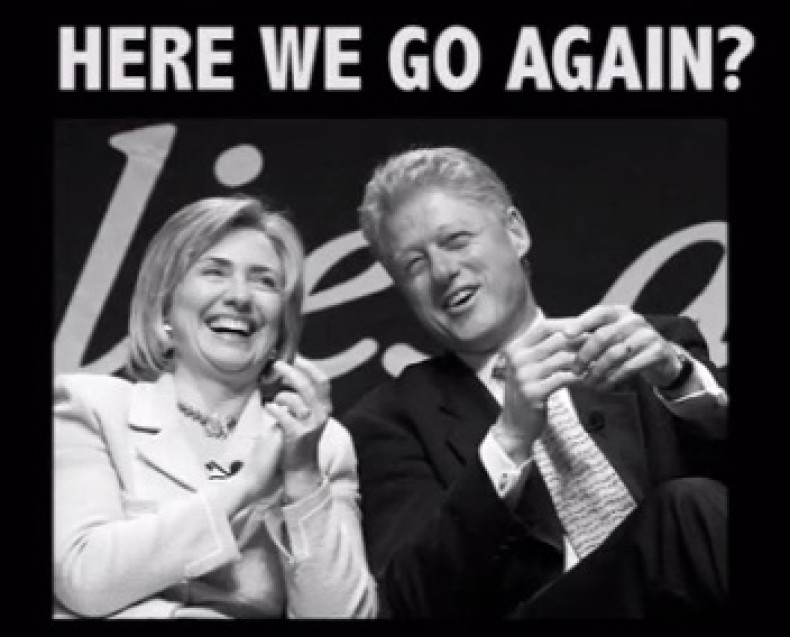 Donald Trump has hit out at Hillary Clinton with a new campaign video featuring audio from two women who accused Bill Clinton of sexual assault.
The 15 seconds of unsettling audio features the voices of Juanita Broaddrick, who accused Bill Clinton of raping her in a hotel room in 1978, and a Fox News Channel recording of Kathleen Willey, who said the former US president assaulted her.
The presumptive presidential nominee posted the footage on Instagram on 23 May, and posted the link on his Twitter account with the caption "Is Hillary really protecting women?"
In the 1999 recording from Dateline NBC, Broaddrick tearfully says: "He starts to bite on my top lip, and I try to pull away from him," while the recording of Willey features her saying: "I was very nervous, no woman should be subject to it – it was an assault."
The audio also uses a recording of Hillary Clinton laughing, as an image of Bill and Hillary Clinton flashes up on the screen, with the caption "here we go again".
Bill Clinton has denied both allegations, and criminal charges were not brought against the former politician.
The campaign ad also alludes to Bill Clinton's infamous affair with then White House intern Monica Lewinsky in 1998, and features an image of Bill Clinton smoking a cigar – something that was allegedly used in a sex act between the pair.
It is clear the Trump campaign is set to continue pursuing the allegations made against Bill Clinton as part of its strategy, following Trump's repetition of the rape allegation in an interview with Sean Hannity on Fox News last week.