Like many other European leaders, Italy's former Prime Minister Romano Prodi also believes that the way for the European Union to stand strong in the face of populist leaders, is to strengthen its domestic ties. Responding to German Chancellor Angela Merkel's call to formalise a two-speed EU, he said that it was the need of the hour.
"The move of the Chancellor is welcome because it seems that will finally provide a first response to [Donald] Trump and [Marine] Le Pen. Finally, Germany seems to begin to take that leadership role that he had never wanted to exercise. That's fine," Prodi said in an interview with Rebulica.
"Trump announces a revolution, makes a mess, attacks Germany and tries to divide it from the rest of Europe — it undermines the European defence," he explained. "Le Pen preaches the death of the EU, and even Nato."
Prodi believes these two leaders are a threat to the future of the Union and its stability. "Trump and Le Pen are the two faces of the same danger: do not understand why they are not married yet," he told the news agency."
The ex-president of the European Commission also urged Group of Seven (G7) member nations to consider improving relations with Russia and allowing it back into the G8 before the US makes its move in Europe.
"I think that the goal of Italy as the chair country of the G7 is to do everything possible for gradual return of Russia in the G8 format," Prodi told the Messaggero newspaper ahead of the 43rd G7 summit which is expected to take place in May in Sicily.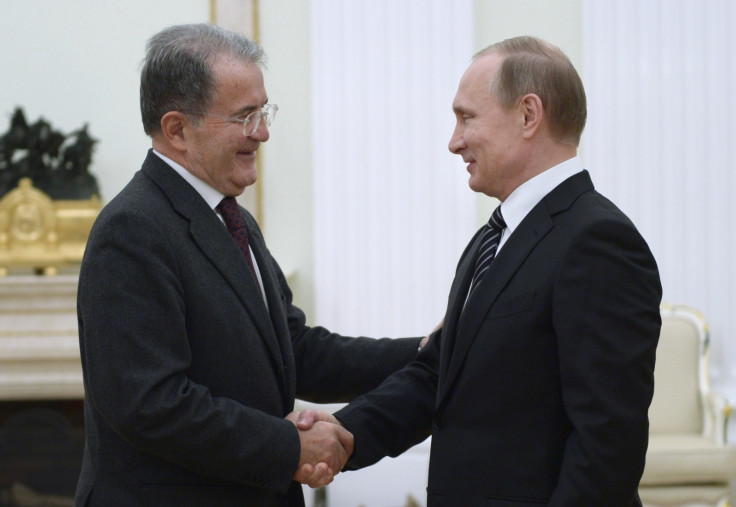 "The first reason for doing that comes naturally from the fact of how little marginalisation of Russia, including sanctions, has helped in untangling the Ukrainian conflict and how [little it has impacted] the increasing role of Russia in fighting terrorism in Europe and the Middle East," he explained.
Despite sanctions from the EU and US, Russia has remained unmoved in its policies in regards to Ukraine and in the mean while has also become vital ally in dealing with international security and stability.
Donald Trump has shown his support for the Putin government and has expressed a desire to strengthen relations with the country. Prodi believes that it is imperative that the EU and Italy in particular, be the first to amend relations with Russia.
"The other reason for restoration of relations with Russia is the necessity to take a stance [on the issue] before the US president makes it," he added.
Italy's Minister of Foreign Affairs Angelino Alfano, the current chairman of the G7 group is of the same opinion but Putin's spokesperson Dmitry Peskov has said readmission into the G8 was not a priority for Moscow.