US Ambassador to the United Nations, Nikki Haley, on Monday (3 April) said that the Trump administration would try and find its place in efforts to de-escalate India-Pakistan tensions. She added that Washington would not try and wait until "something happens".
Haley's comment marks a change in the US' stance as the previous Barack Obama administration had maintained that it was a bilateral issue between India and Pakistan.
However, current President Donald Trump had earlier said during his campaign days that he would mediate in the Indo-Pak disputes only if the two countries wished to.
"This administration is concerned about the relationship between India and Pakistan and very much wants to see how we de-escalate any sort of conflict going forward," Haley, who also holds a cabinet rank in the Trump administration, told the media after assuming the role of President of the Security Council for the month of April.
The US Ambassador to the UN also said she would not be surprised if Trump himself participates in the negotiations.
Her comments come against the backdrop of multiple anti-insurgency operations in the tense Indian border state of Jammu and Kashmir in recent days.
However, it is unclear what steps the US could take.
Indian media reports suggest that the issue may come up for discussion when Indian Prime Minister Narendra Modi is expected to meet Trump in Washington in May.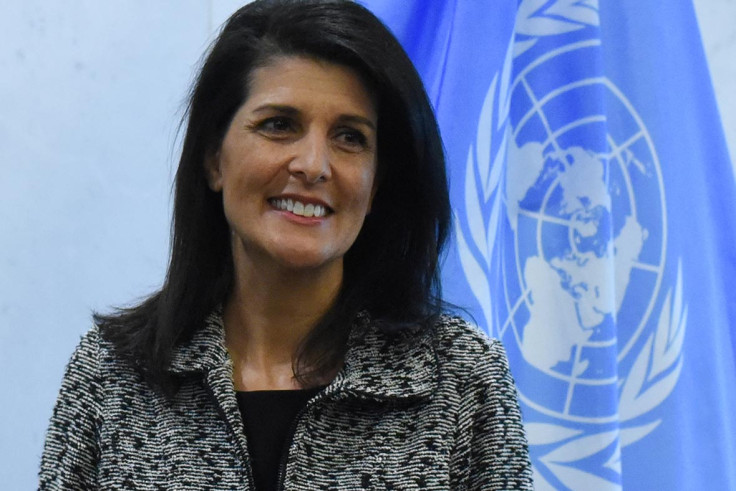 "We very much think we should be pro-active in what we are seeing, tensions rise and conflicts seem to bubble up and so want to see if we can be a part of that," Haley said. "So, that will be something you will see, that is something that members of the National Security Council participate in."
India has long been ruling out any external involvement, including the US or the UN, in bilateral issues with Pakistan. However, Islamabad has called for the global body as well Washington to mediate and resolve the decades-old Kashmir issue.