President-elect Donald Trump will meet with Barack Obama on Thursday 10 November as the US prepares to transition power from the two-term president.
Obama will hand over leadership on 20 January 2017 with Trump's inauguration. But the leader-in-waiting is now getting classified intelligence and the president's daily brief.
After Obama was elected in 2008 George W Bush extended him the same courtesy to ease the transfer of power.
Trump will meet with Obama in the presidential Oval Office at 11am Eastern Standard Time (16.00 GMT). "I'm not saying it's going to be an easy meeting," White House spokesman Josh Earnest told the Associated Press. But Earnest said Obama is genuine in his wish to move smoothly to a Trump administration.
The two are far from friends. After Obama was elected in 2008, Trump pushed for him to release his long-form birth certificate to prove that he was born in the United States. Even after Obama obliged Trump continued to promote the conspiracy theory linked to the idea that the president is secretly a Muslim. Trump only admitted during the 2016 election campaign that the conspiracy was false.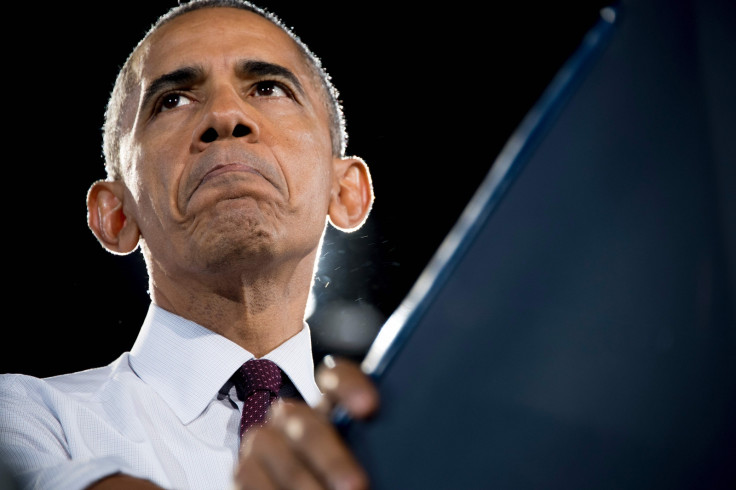 In turn Obama has repeatedly poked fun at Trump. At the White House Correspondents Dinner in 2011 Obama joked that he was prepared to release his birth video. "He can finally get back to the issues that matter, like 'did we fake the Moon landing?'" Obama said of Trump's conspiracy theory. Obama joked about Trump's credentials and recalled an episode of Celebrity Apprentice where he fired actor Gary Busey.
During the campaign Trump also called Obama the founder of the notorious Islamic terrorist group ISIS, again echoing fears and conspiracies about Obama's heritage.
Obama gave a press conference at the White House on Wednesday 9 November where he called for the incoming and outgoing administrations to work together. "We are all now rooting for his success, in uniting and leading the country" Obama said. "The day after [the election] we have to remember we're all on one team."
Obama said he was "heartened" by a the softer approach that Trump showed following the election in his victory speech and in a call with the president earlier in the day.
"The path this country has taken has never been a straight line," Obama said. "We zig and zag and sometimes we move in ways that some people think is forward and others think is moving back."