Trump mocks Arnold Schwarzenegger's ratings on Celebrity Apprentice, a show he still produces
The president-elect remained an executive producer for the popular show.
President-elect Donald Trump has mocked actor and former California governor Arnold Schwarzenegger over his ratings as host of TV show The Celebrity Apprentice.
Trump, who previously starred in the show and remains a producer, took to Twitter to taunt the actor, whose ratings are not yet as high as those commanded by The Donald during his stint on the programme.
In a series of tweets, Trump wrote: Wow, the ratings are in and Arnold Schwarzenegger got "swamped" (or destroyed) by comparison to the ratings machine, DJT.
"So much for being a movie star-and that was season 1 compared to season 14. Now compare him to my season 1. But who cares, he supported Kasich & Hillary."
Around 4.9 million people tuned in to see Schwarzenegger make his debut as The Celebrity Apprentice, the BBC reported, which is a 43% drop in viewers from season 15 of the show, starring Trump.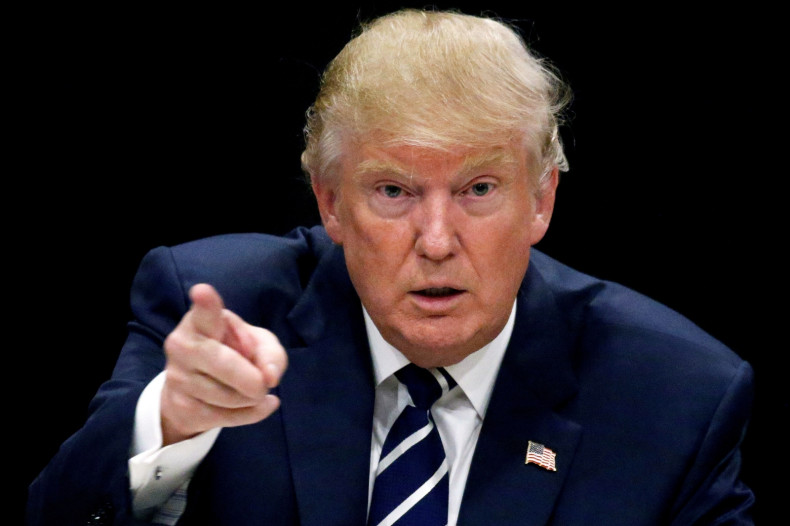 And Trump's first ever episode of the show, in 2008, reportedly pulled in around 11 million viewers.
Schwarzenegger, who has replaced the 'you're fired' catchphrase used by Trump and by Alan Sugar in the UK version of the show with 'you're terminated' responded to Trump over a series of tweets.
He wrote: "There's nothing more important than the people's work, @realDonaldTrump.
"I wish you the best of luck and I hope you'll work for ALL of the American people as aggressively as you worked for your ratings."
Several people also responded to Trump on social media pointing at that as a producer, he was slamming his own show by mocking ratings.