Republican presidential candidate Donald Trump is going all out to attack his adversaries, besides his rival. On Friday (21 October), he first took a dig at first lady Michelle Obama and hours later attacked the US president, saying the world hates Barack Obama.
"The world hates our president," Trump said during a rally in Pennsylvania on Friday evening. "The world hates us. You saw what happened with the Philippines after years and years and years; they're now looking to Russia and China, because they don't feel good about the weak America," he was quoted as saying by The Guardian.
He said the same things during a rally in North Carolina during the day, where he also called the current US administration "losers" and "babies". He accused the first lady of campaigning for Democrat candidate Hillary Clinton, whom she had allegedly slammed during the primaries for the 2008 presidential elections by saying if you "can't run your own house, you can't run the White House".
At the North Carolina rally, Trump said that "all she [Michelle Obama] wants to do is campaign" for Clinton. "And I see how much [Michelle Obama] likes Hillary," Trump was quoted by ABC News – a division of American Broadcasting Company – as saying during the rally.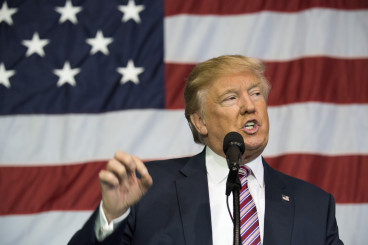 "But wasn't she the one that originally started the statement, 'If you can't take care of your home,' right? 'You can't take care of the White House or the country?' Where's that? I don't hear that. I don't hear that," Trump said, igniting a fresh controversy.
However, both the Obamas had denied targeting Hillary Clinton and husband Bill Clinton, the former president. They had clarified that the statement was in context of parenting problems they were facing while managing election campaigning duties.
At the same rally, from the first lady, Trump then switched to the US president, accusing him of neglecting his duties as the president for campaigning for Clinton. "I mean, why is Obama campaigning? He ought to be out working," Trump said, adding, "We have a president, all he wants to do is campaign, his wife, all she wants to do is campaign."
He also said: "We have a bunch of babies running our country, folks. We have a bunch of losers, they're losers, they're babies."
Trump, who said two days ago that he will accept the election results "only if I win", said at the rally that he will be happy with himself to "win, lose or draw", but if all his supporters come out to vote for him on 8 November, he will win.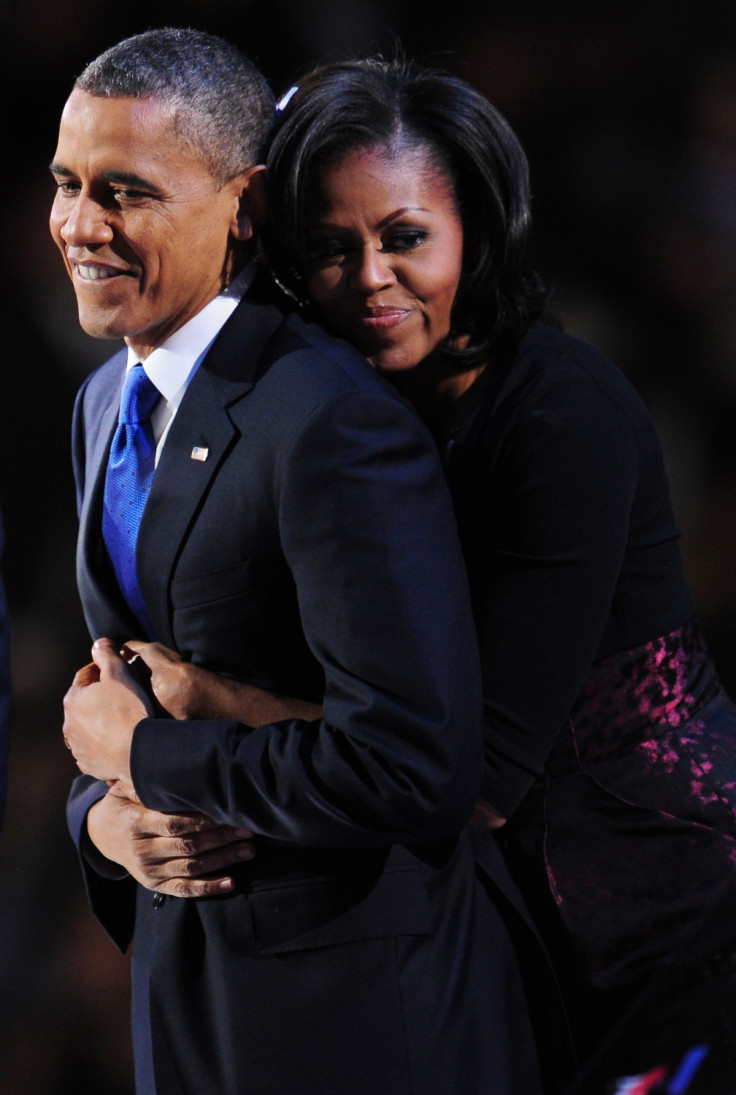 He added that he will now hold election rallies rigorously until polling day so that he would have no regrets that he did not do enough to win the election, ABC News reported.
Trump's latest attacks on his rival Clinton and her supporters came only a day after he drew flak from the attendees of the Alfred E Smith Memorial Foundation dinner on Thursday (20 October), where he called his opponent "corrupt". Trump was also slammed for calling Clinton "a nasty woman" during the third and final presidential debate on Wednesday night.