US President Donald Trump on Wednesday (8 February) said that designing of the contentious Mexico border wall was underway and that he was not kidding about building the wall to stop immigrant flow into the US.
Trump also cited Israel's example, which built a wall over a decade ago along the southern border to prevent illegal immigration and terrorist incursions.
Trump signed an executive order for the construction of the wall on 25 January, in less than a week of assuming office, despite criticism within the country and outside. Mexico too had strongly objected to the wall, with President Enrique Pena Nieto refusing to pay for it.
However, undeterred, Trump is reportedly pressing ahead with one of his major poll promises. Addressing county sheriffs at the White House on Wednesday, he said: "The wall is getting designed right now. A lot of people say, 'Oh, oh, Trump was only kidding with the wall.' I wasn't kidding. I don't kid.
"I don't kid about things like that, I can tell you. No, we will have a wall. It will be a great wall and it will do a lot of — it'll be a big help.
"Do walls work? Just ask Israel," Trump added, the LA Times reported.
Speaking out in Trump's support following his signing of the executive order, Israeli Prime Minister Benjamin Netanyahu wrote on Twitter on 28 January: "President Trump is right. I built a wall along Israel's southern border. It stopped illegal immigration. Great success. Great idea."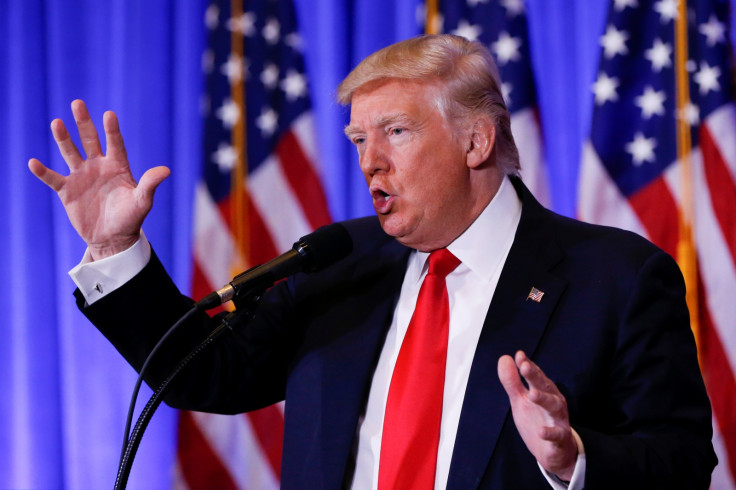 Around the same time, Bloomberg News reported that an Israeli security company that helped construct the country's West Bank barrier about a decade ago is now reportedly seeking to build the US-Mexico border wall for the Trump administration.
The Bloomberg report dated 29 January noted that executives from Magal Security Systems' US-based Senstar unit were scheduled to demonstrate their FiberPatrol product at a 31 January conference on border security in Alexandria, Virginia.
"We have the right product and we have the experience in Israel that helps in showcasing our product," Chief Executive Officer Saar Koursh told the news agency in a telephone interview on 26 January.