Trump to seek Merkel's advice in dealing with Putin and Ukraine conflict
The two leaders are set to have their first face-to-face meeting in the White House on 14 March.
US President Donald Trump will seek German Chancellor Angela Merkel's advice in dealing with Russia and the ongoing Ukraine conflict when the two leaders meet face-to-face for the first time on 14 March.
US officials told reporters on Friday (10 March) that the Republican was impressed with Merkel's leadership, especially the role played by Germany and France in seeking peace in Ukraine and Afghanistan.
The two leaders have been critical of each other's policies in the past, particularly immigration-related decisions. However, when they meet in the White House next week, they are expected to have a "very positive, cordial meeting," one of the officials, who spoke on condition of anonymity, told Reuters.
Trump, who has long wanted to forge closer ties with Vladimir Putin, is expected to specifically seek Merkel's advice on dealing with the Russian President. He is also likely to know her views on how the US could help in resolving the conflict situation in Ukraine – which was ignited after Russia's annexation of Crimea in 2014.
"The president will be very interested in hearing the chancellor's views on her experience interacting with Putin," one official said, adding: "He's going to be very interested in hearing her insights on what it's like to deal with the Russians."
Additionally, the two leaders are also expected to talk about Germany's defense expenditure for the North Atlantic Treaty Organization (Nato) alliance, Syrian refugees, the European Union and other issues, three senior Trump administration officials told reporters.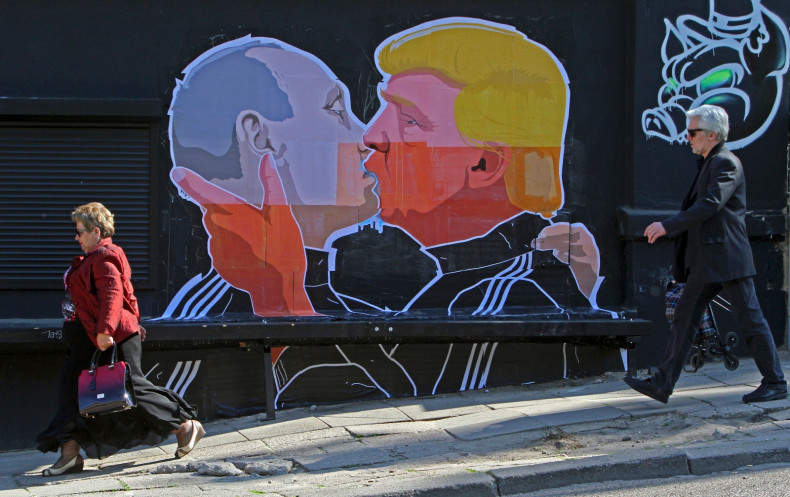 One official added that Germany should be "leading by example" on increasing contributions to the alliance, while another hailed the German government's commitment to reach the 2% defence spending target by 2024.
"The president believes that all allies must shoulder their share of the defense burden," the official noted reiterating Trump's previous remarks where he warned Nato members to increase their defence spending else the US will reduce its own contributions.