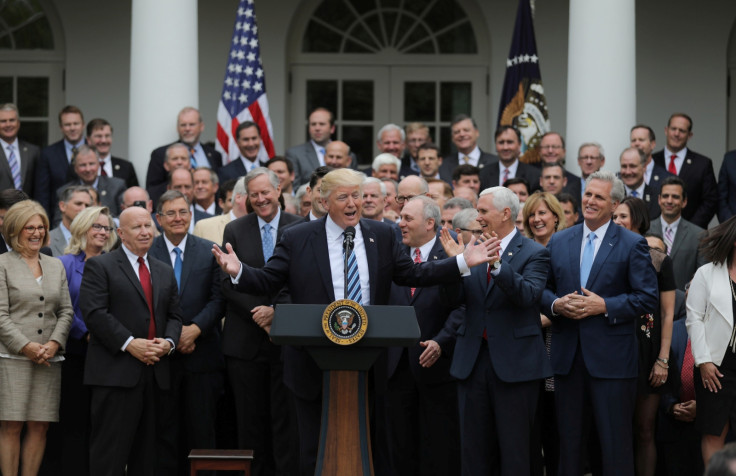 US President Donald Trump has signed a $1trn spending bill to avert a government shutdown and keep services running until September.
He signed the bill in his New Jersey home, the first piece of major legislation he has signed into law as president.
The funding bill may not be quite what he and his administration had hoped for though, with no spending allocated to his promised border wall despite threats that it would be included.
Senator Patrick Leahy, vice-chair of the Senate Appropriations Committee called it "a good bill".
"We focused sharply on our country's real priorities," he said.
"Congress' success in producing this bill shows that when we come together and work through our differences we can do the work of the American people."
Sen Tad Cochran praised the bill earlier this week, pointing to increased spending for defence and border security.
"This legislation provides necessary resources for our national security and to meet other priorities for the American people," he said.
"The bill is the product of bipartisan negotiations within Congress and with the new administration. It merits our support."
The bill funds the US government until September but there are already worries about what might occur when that mark is reached. On Tuesday, a cavalier Trump tweeted:
That was a noticeable shift from a tweet just a few days earlier when he blamed any threatened shutdown on the Democrats: