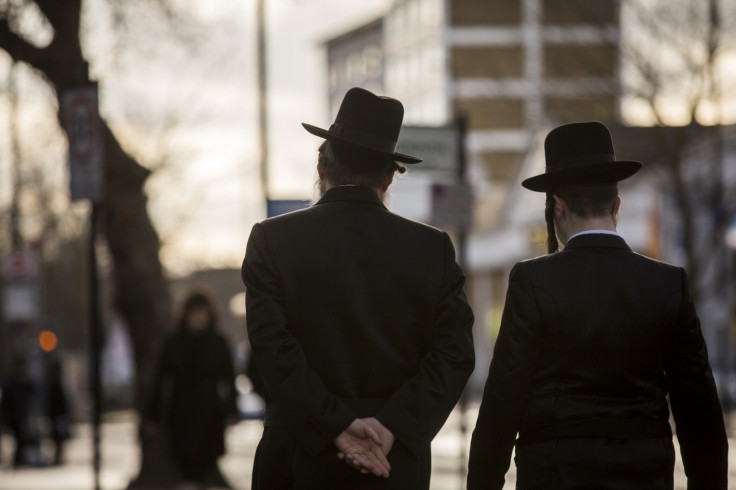 A teenage boy has been fined £20 ($26) after he was arrested for placing lit fireworks in the pockets of Jewish people in north London. The 14-year-old was held on suspicion of racially aggravated common assault against the Jewish community following the incident in Stamford Hill in January.
The victims were not seriously injured after having the fireworks placed in pockets and the boy detained by the Shomrim neighbourhood watch team in Hackney, who then called the police.
Jewish community leaders have now criticised the "disturbingly light" sentence given to the teenage boy for committing the hate crime. Moshe Monitz, supervisor at Stamford Hill Shomrim, told the Evening Standard: "The outcome in this case unfortunately sends out a wrong message to victims, a sense of why bother if justice will not be served.
"The CPS and Ministry of Justice should consider the impact that a crime has upon its victim and the message it sends to all victims in general. There is so much talk about a zero tolerance approach to hate crime, but it is important that it should not be mere words, it is the action that demonstrates how serious the words are.
"I would encourage victims to continue to come forward and report all crimes, Shomrim are here to support you, and from previous experience I can also assure you that our local police take crime reports seriously and conduct thorough investigations."
A Metropolitan Police spokesperson said: "A 14-year-old male who was arrested on suspicion of racially aggravated common assault has been dealt with by the Hackney Youth Offender Panel.
"Police had been called at around 08:00 on Sunday, 31 January, to Dunsmure Road N16 to reports of a youth assaulting members of the Jewish community.
"He was referred to the Hackney Youth Offender Panel for the above offence. A contract was issued having effect for an extended compliance period of two months and a total contract period 12 months. Also compensation of £20 is to be paid."