Donald Trump has threatened Venezuelan President Nicolas Maduro with economic sanctions if he does not heed Monday's (17 July) referendum outcome and scrap his controversial plans to rewrite the country's constitution.
The US president warned that if Maduro pressed ahead with his plan to set up a Constituent Assembly, "the United States will take strong and swift economic actions".
He did not specify what these actions would entail, but they could include sanctions targeting Venezuela's oil industry, the country's biggest source of income.
"The United States will not stand by as Venezuela crumbles," Trump said in a statement on Tuesday. "If the Maduro regime imposes its Constituent Assembly on 30 July, the United States will take strong and swift economic actions."
He described Maduro as "a bad leader who dreams of becoming a dictator" and ignores "the strong and courageous actions" of his people.
Maduro's Constituent Assembly would have the power to annul legislation introduced by the opposition.
Nearly 7.2 million people took part in the non-binding referendum on Sunday (16 July), which was organised by the country's main opposition parties, with an overwhelming 98% of people voting against Maduro's plan.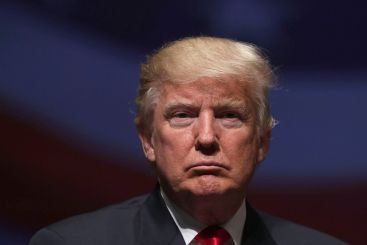 Maduro insists Venezuela's opposition leaders are US-controlled pawns who are intent on bringing about his downfall. He says the assembly would bring peace to the country, which has been gripped by civil strife since the start of April. More than 90 people have died and thousands have been injured in violent clashes with the police.
Trump is not the only global leader to publicly disavow Maduro's actions. Federica Mogherini, EU foreign policy chief, urged the Venezuelan leader to urgently look for "political gestures to de-escalate tensions".
"Suspending the process of putting the constituent assembly into place would be such an important gesture," she said.