The US Department of Homeland Security's (DHS) intelligence arm has found insufficient evidence to show that the seven Muslim-majority nations included in President Donald Trump's contentious travel ban order pose a threat to American citizens.
Disputing the reasons cited by the new president to temporarily ban entry of people from Iran, Iraq, Syria, Yemen, Somalia, Libya and Sudan into the US, a draft of the much-awaited DHS report stated that nationality of people is an "unlikely indicator" of terrorism threats to the US.
According to the three-page draft document, seen by the Associated Press, the department also found that very few people from the seven nations have carried out attacks in the US or have been involved in terrorism-related activities since the beginning of the Syrian civil war in 2011.
Elaborating on the find, the draft report stated that just over half of the 82 people the Trump government identified as terror suspects who either carried out attacks in the country or made an attempt were US citizens born in the country. The remaining suspects were mostly from countries like Pakistan, Somalia, Bangladesh, Cuba, Ethiopia, Iraq and Uzbekistan. One person each was from Iran, Sudan and Yemen, but none from Syria.
The report also found that terrorist organisations that operate in Iran, Libya, Somalia and Sudan are regionally focused groups, but those based in Iraq, Syria and Yemen do pose a threat to the US.
Without disputing the findings of the report, Homeland Security spokeswoman Gillian Christensen said on Friday (24 February) that it was not a final comprehensive review of the government's intelligence and is incomplete.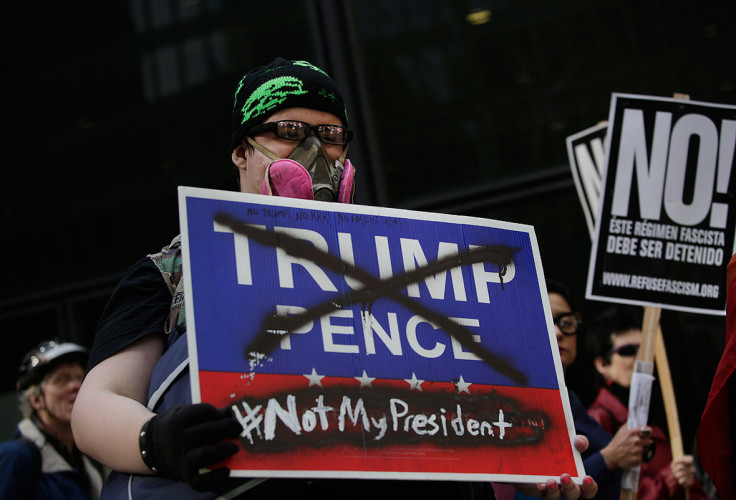 "While DHS was asked to draft a comprehensive report on this issue, the document you're referencing was commentary from a single intelligence source versus an official, robust document with thorough interagency sourcing.
"The ... report does not include data from other intelligence community sources. It is incomplete," she noted.
The AP wrote that the Homeland Security report is based on unclassified information from Justice Department press releases on terrorism-related convictions and deaths, State Department visa statistics, the 2016 Worldwide Threat Assessment from the US intelligence community and the State Department Country Reports on Terrorism 2015.
The comprehensive report on security threats to the US was reportedly requested by the president after his travel ban order was blocked in a state court.
The travel ban had evoked widespread protests and caused travel chaos following its implementation. The Trump administration is currently working on a revised draft that could deal with the legal challenges.
The revised draft is expected to be revealed sometime next week, the White House official said on Wednesday (22 February). The original order was signed by Trump during his first week in office as part of his anti-immigration drive.