US President Donald Trump's social media post has once again hit news headlines. And this time it is not for his rhetoric against the media or North Korea, but for mixing up the identity of a head of state.
Trump met Singapore Prime Minister Lee Hsien Loong on 8 July for bilateral talks on the sidelines of the G20 summit in Hamburg, Germany. But the Republican wrongly identified Lee as Indonesia President Joko Widodo in an Instagram post.
The picture of Lee and Trump was shared on the latter's Instagram account with the caption reading: "President Trump and the President of Indonesia, Joko Widodo speaking before the start of their bilateral at the G20 summit."
His followers promptly pointed out the error. The caption has since been corrected, but not before a screenshot of the gaffe was taken and widely shared over the internet.
The caption has been edited to read: "President Trump speaking with Prime Minister of Singapore, Lee Hsien Loong. Before the start of their bilateral meeting."
While Trump met Lee for the first time over the weekend, he had already met Widodo during the Arab Islamic American Summit in Saudi Arabia in May.
It is not clear whether it was Trump himself who is personally responsible for the post, or if a member of his staff posted it on his behalf. Either way, it was widely circulated considering the Republican is the second most followed world leader on Instagram after Indian Prime Minister Narendra Modi.
In a separate incident during the weekend, the White House too was caught making a similar blunder. A formal statement from the presidential office mixed up China and Taiwan.
A press release following Trump's meeting with Chinese President Xi Jinping at the G20, addressed the communist leader as the president "of the Republic of China". Taiwan is officially known as the Republic of China and Tsai Ing-wen is its president, while Xi is the president of the People's Republic of China.
The public errors did not stop there.
In yet another goof-up, the White House labelled Japanese Prime Minister Shinzo Abe as the president of Japan in its press read-out. However, Trump correctly referred to Abe as prime minister in his remarks, BBC reported.
The online version of the statements on China and Japan has now been edited to reflect correct titles and country names.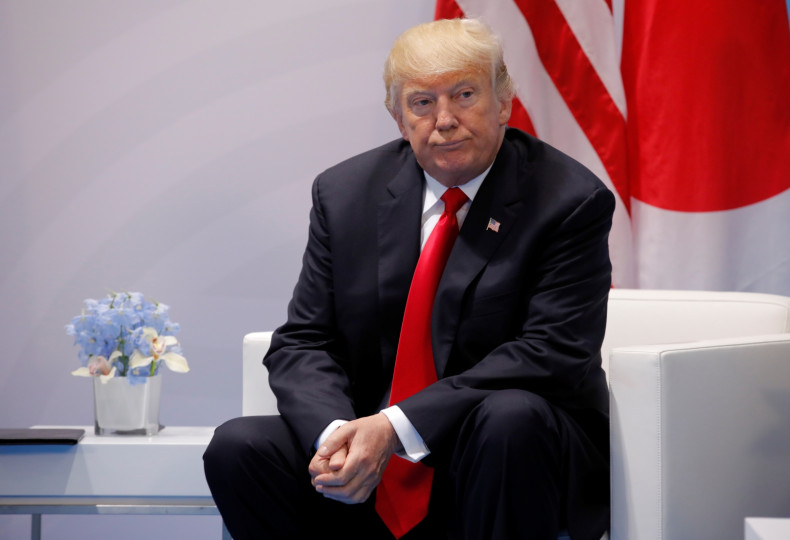 However, such slip-ups did not escape the attention of active social media users.
"Nasty mistake! Such a shame for not getting the names of such prominent people correctly. Fact check please!" one Instagram user commented.
"Indonesia is not Singapore," another follower wrote.
"Ouch. White House just referred to Xi Jinping as leader of Republic of China, which is Taiwan. #AmateurHour", Chris Lu, a White House cabinet secretary under former president Barack Obama, tweeted.