Donald Trump is set to ask Congress, rather than Mexico, to pay for his promised wall along the southern border of the US, according to reports on Thursday (5 January).
Trump's "great wall" was one of his cornerstone campaign promises, as was his certainty that he could get Mexico to pay for it.
Republican officials in the House of Representatives told CNN that Trump's team had approached party leaders about adding the funding of the wall to the government spending bill, which must pass in late April to keep the US government functional.
It can reportedly be achieved through a 2006 law President George W Bush brought in. CNN purported that the strategy would make it harder for Democrats to filibuster, given the great importance of passing the main spending bill.
"Democrats may well find themselves in the position to shut down all of government to stop the buildout of a wall, or of a barrier, or of a fence," Republican representative, Luke Messer, told CNN on Thursday.
Should the spending bill not go through, the US would face a government shutdown.
The promised southern border wall has been a point of contention between Trump and Mexican leaders.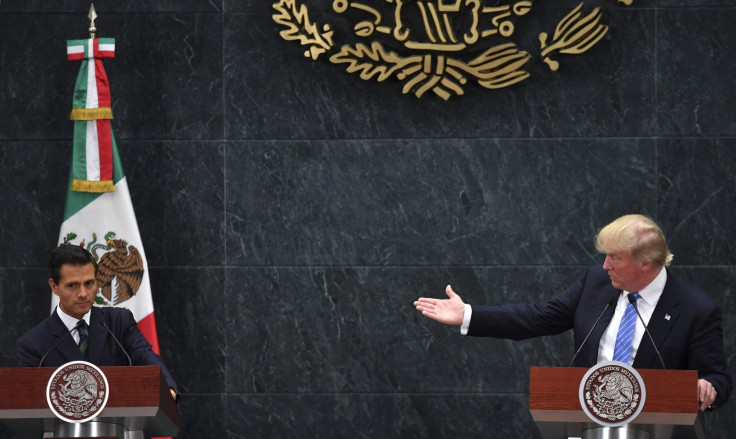 Former President Vicente Fox responded uncompromisingly during an interview in February 2016, bluntly stating: "I'm not going to pay for that f***ing wall."
Mexican President Enrique Peña Nieto subsequently got into a Twitter spat with the then-Republican presidential candidate in September over the wall.
After the two met, Peña Nieto wrote on Twitter: "At the start of the conversation with Donald Trump, I made it clear that Mexico will not pay for the wall."
When Trump was elected, Peña Nieto made a short phone call, described as "cordial, friendly and respectful," to congratulate him.