Trump's popularity surges nine points in post-election honeymoon
Post-election honeymoon period greets Trump despite controversial appointments.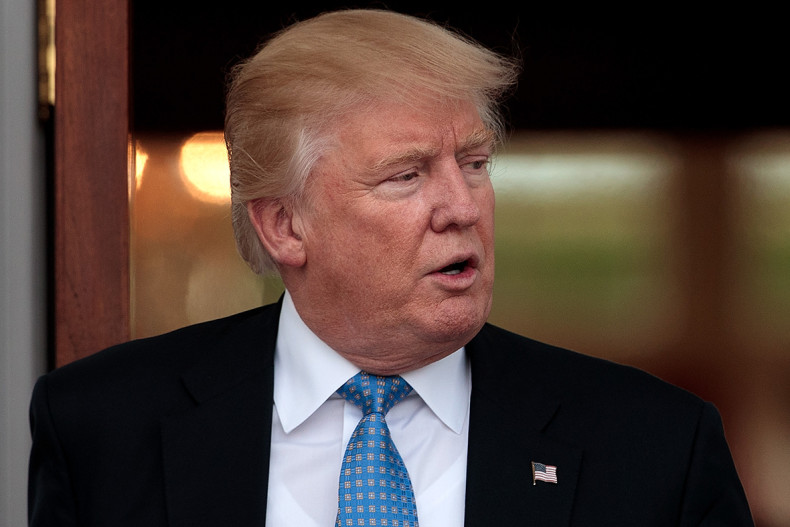 Donald Trump's popularity has increased among US voters in the days since he was elected president, a new poll suggests.
A staggering 46% of the US public now has a very favourable or somewhat favourable opinion of President-elect Trump – a rise of nine points compared with a similar poll taken right before the election.
His unfavourability among US voters has dropped 15 points, from 61% to 46%.
The Morning Consult/Politico poll, conducted between 16 and 18 November, surveyed 1,885 registered voters.
"Trump's favourability among voters has reached new highs since he became president-elect," said Morning Consult co-founder and Chief Research Officer Kyle Dropp. "This honeymoon phase in common for new presidents. For example, Obama saw about a 20 point swing in his favor following the 2008 election."
The surge in popularity comes despite Trump continuing to attract controversy during his first two weeks as President-elect.
This includes the billionaire tycoon settling a $25m (£20m, €24m) fraud lawsuit against Trump University after former students alleged the school misled students and failed to deliver on promises.
He has also attracted criticism for who he has appointed to key posts in his future administration.
This includes General Michael Flynn (appointed national security adviser), Jess Sessions (appointed attorney general), and Mike Pompeo (appointed CIA director) – three figures accused of extreme anti-Islamic rhetoric.
Trump's surge in popularity still lags behind those enjoyed by his recent predecessors, with him still the least popular President-elect in recent history.
At around the same time this year in 2008, President Obama's election saw him given a favourable rating of 68% in a Gallup poll.
That figure was 59% for George W. Bush in mid-December 2000, and 58% for Bill Clinton in November 1992.
But the Morning Consult/Politico poll did see Trump receive a positive response from voters on his conduct during the transitional period, with 19% believing it is more organised than past efforts and another 34% believing it to be about the same.
"About half say Donald Trump's presidential transition is as organised or more organised than previous administrations, whereas about one in three describe it as less organised than past transitions,'" said Dropp, though he noted that "many of the initial transition picks including Reince Priebus, Steve Bannon and Jeff Sessions are still largely unknown to Americans".
The poll has a margin of error of plus or minus two percentage points. Thirty-three percent of likely voters self-identified as Democrats, 32% as independents and 33% as Republicans.