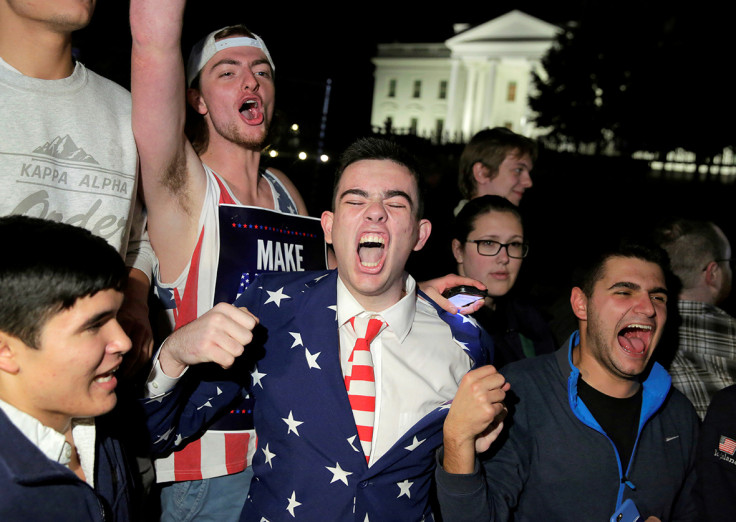 President-elect Donald Trump will kick off his victory tour with a rally in Cincinnati, Ohio on Thursday (1 December). The tour comes while Trump is in the middle of appointing members of his cabinet.
A source familiar with the planning of the tour told Politico that the "thank you" tour will begin with a massive rally at the US Bank Arena in Cincinnati. The president-elect has reportedly been keen on continuing the rallies held during his campaign trail.
According to Politico, Trump wants to revisit the states he won and re-energise the base of white, working class voters who elected him as the 45th president. The New York Times reported that Trump is tentatively scheduled to make a second stop on Saturday (3 December) in Des Moines, Iowa.
The president-elect's campaign aide, George Gigicos, told reporters on 17 November that Trump would be traveling "obviously to the states that we won and the swing states we flipped over". Trump carried 30 states in his surprising victory over Democratic nominee Hillary Clinton. Gigicos originally labeled the jaunt as a "victory tour" but was later corrected by senior Trump adviser Kellyanne Conway.
Christopher Ruddy, chief executive of Newsmax Media, a conservative website, previously told The NYT: "I think Trump has discovered that rallies are tremendous opportunities for him to get his message out. It's actually sort of old-fashioned, that you want to actually meet people and press the flesh with them."
Politico noted that Trump is still glowing from his unexpected victory and has spent his days since the election consumed with what lies ahead. His top advisers are reportedly flashing iPhone videos from the largest campaign rallies as well.
The president-elect is now tasked with filling out his cabinet and a slew of other government positions. On Tuesday (29 November), spokesman Sean Spicer told reporters that Trump had held 68 meetings to fill his administration. However, he has yet to fill one of the most important positions within his cabinet — that of secretary of state.