TrumpSingles.com: Donald Trump supporters' dating app clocks just 34 members before app launch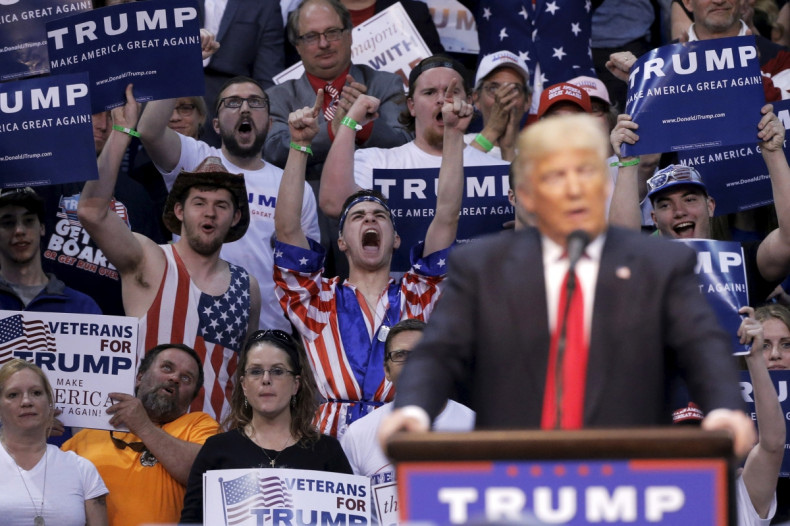 Donald Trump supporters looking for love have a new venue to find a match that aligns with their political beliefs. A new dating site, called TrumpSingles.com, already has a small group of members ahead of its official launch across Apple and Android operating systems.
TrumpSingles.com - the brainchild of David Goss and Tim Burks - was created to establish a comfortable dating place for Trump supporters who are not often welcomed elsewhere. "I heard a story of a girl on a date who said she supported Trump and the guy got up and walked out, leaving her with the bill," co-founder Goss told MarketWatch. "After that, everything goes awry."
The 35-year-old associate TV producer - who said the pair have spent $4,500 (£3,080.35) on developing the dating site - confirmed that the finishing touches on the website were made on 16 May and that apps for iOS and Android will be available later this week (21 May). Goss and his partner are staunch Trump supporters. "I now support Donald Trump and TrumpSingles.com goes along with that," he said.
"Supporters of Trump get a lot of flack," Goss said. "There's so much hatred against us. There are those who absolutely despise people who support Trump. He's a businessman, but people don't look at that. They say, 'You're a racist or xenophobe or you want to see America burn down to the ground.' It's the same with Bernie Sanders. Some people say, 'He just wants to give our free s*** to everybody.'"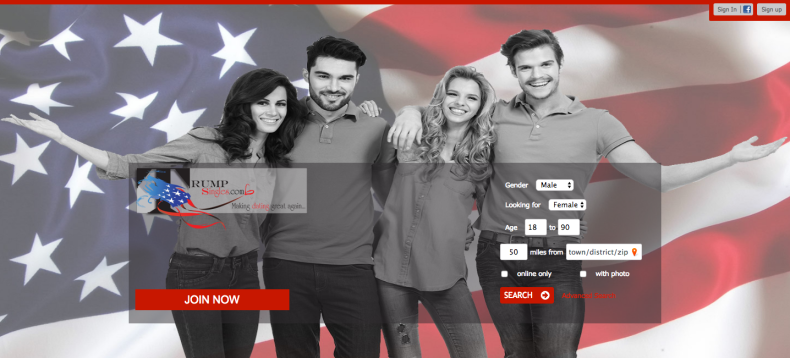 The site only has 34 members, but has a much larger Twitter following—27,600 to be exact. Although the dating site is free, messaging is limited to one message a day for those who chose not to pay the monthly $4.95 (£3.39) fee.
When asked about low enrolment on the site, Goss said he believes people are afraid to let others know they are Trump supporters. "Our members support Trump, but they don't want people to know they support Trump. We have to get people to be more comfortable being on the site. Some people told me that they want to support me and will do everything they can, but they don't want their face on something that is Trump related. It's not that people don't like him. They are afraid of how they will be perceived for supporting him."
At the end of the day, however, Goss said the site is not meant to be political. "I'm not doing this based on Trump's politics. We try not to mention Bernie [Sanders] or Hillary [Clinton]. We want to bring together people who support Trump. We're not political. We're just taking advantage of the political season."