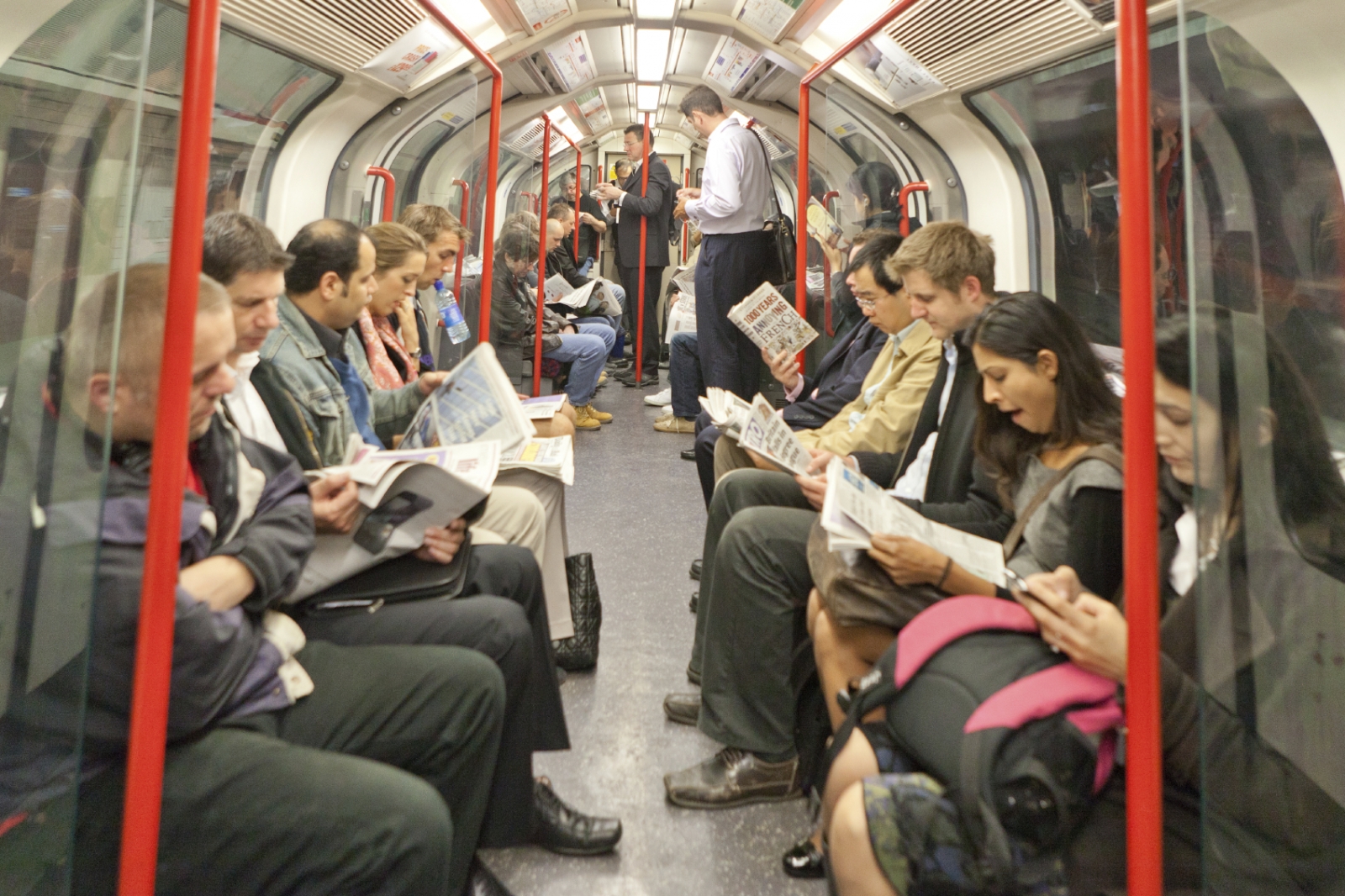 A new badge is encouraging Londoners to "chat" with each other on the tube. The creators of #Tube_chat began handing out the badges, which have the words "Tube chat?" printed on them, on Wednesday (28 September).
Although the badges are seemingly aimed at creating a friendly atmosphere on public transport, it has taken Londoners less than few hours to reject the idea completely. Thousands of people have taken to Twitter this afternoon (29 September) to share their concerns about the badges, resulting in a hilarious show of dread, fright and alarm at the possibility of communication with strangers.
It remains unclear who started the #tube_chat badges, however, Transport for London (TfL) has been quick to deny its involvement. A Twitter account associated with the badges tweeted on Wednesday that they had handed out their first batch – and that a second batch was on its way.
The hashtag #tube_chat quickly began trending on Twitter, drawing further attention – and panic – across the city.
IBTimes UK rounds up some of the best responses to the attempt to make Londoners communicate on the tube.
Concerns were also raised about the hashtag usage...