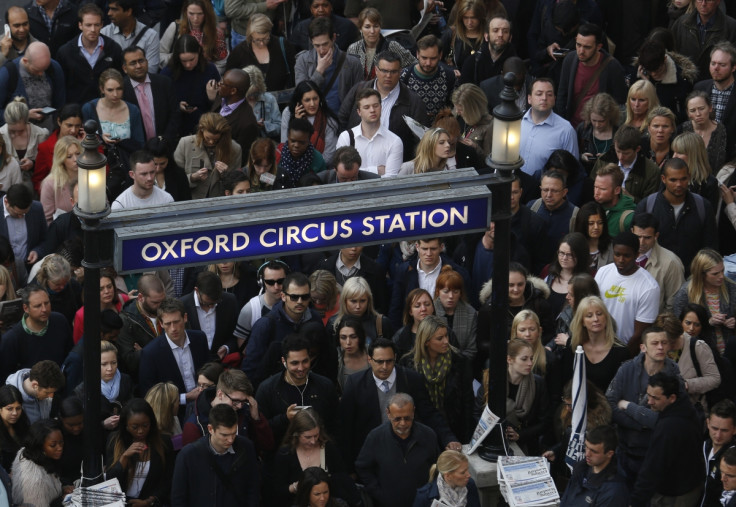 London Underground workers are to hold another 24-hour strike on 5 August in protest at the upcoming plans to run the Tube service on a 24-hour basis, the Aslef union has said.
Members of the RMT, Unite and TSSA unions previously staged a walkout from around 6.30pm on 8 July and continued throughout on 9 July in what was the biggest strike for a decade.
Aslef has now said its members will stage another 24-hour strike from 9.30pm on 5 August as part of the ongoing row over the night Tube service.
The decision arrived after Mick Whelan, general secretary of Aslef, condemned the Conservatives for attempting to bring in new laws that would make it harder for trade unions to lawfully strike.
Whelan said: "I think it's shameful that this Tory government is coming after the one group of people – the trade unions – who are able to stand up for ordinary working people as well as the poor and the weak, the oppressed and the dispossessed. They talk about essential services. But all services are essential.
"It smacks of Germany in the 1930s when trade union leaders, and activists, were rounded up, and imprisoned, and, in some cases, executed. The Nazis banned unions, and strikes, in 1933 and that is what the Tories are trying to do now. They want to effectively neuter the unions – the only part of civil society now able to fight back – in Britain."
He added: "It is ironic that this government, in the year we celebrate the civil rights brought in by the sealing of Magna Carta 900 years ago, is determined to bring in a law which strikes at the democratic heart of this country.
"Because it is the right of every worker to withdraw his or her labour. We are not slaves and this is not a slave state. No man or woman should be forced to work by the threats of a bad employer or a bad government."