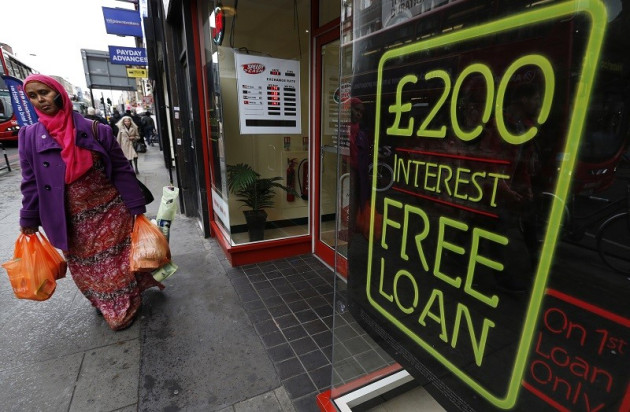 The government could make enormous savings of £3.2bn by giving nearly five million workers the "Living Wage".
According to the Trades Union Congress, the Treasury would receive an extra £2.1bn ($3.3bn, €2.5bn) from the increased tax and national insurance contributions (NIC) resulting from a UK-wide Living Wage boost.
In addition, if 4.8 million low earners across the country were to see their wages rise to Living Wage rates - currently £8.55 an hour in London and £7.45 elsewhere in the UK - the union's research suggested that the government would pay out £1.1bn less in means-tested benefits and tax credits.
"The UK is in the midst of a living standards crisis, and while the economy is slowly starting to recover, ordinary people are a long way from feeling any benefit," said Frances O'Grady, TUC general secretary.
"Money is so tight that any unforeseen expenses - like a winter coat for the children or repairing a broken cooker - are forcing families to borrow just to keep their heads above water."
The study also argued that lifting Londoners onto the Living Wage (due to rise to £8.80 an hour next year), would see £408m raised through extra taxes and national insurance contributions, and £200m less paid out in benefits and tax credits, according to the TUC.
The TUC said this would see a net benefit to the Treasury of £608m.
But Simon Walker, director general of the Institute of Directors, claimed that the TUC's Living Wage claim is "simplistic in the extreme".
"If companies choose to pay the Living Wage because they can afford it, that's a welcome part of a flexible labour market," Walker argued. "But it's simplistic in the extreme to say if all employers were to pay this rate, it would result in a net gain for the Chancellor. If things were really that simple, the minimum wage would have soared well above £10 an hour long ago."
He added: "To many businesses the cost of taking on new workers is already high. Increasing employment costs could mean the difference between profit and disastrous loss."
The news comes at the end of the Living Wage Week.